2019's Must-Visit Destinations for Youth Travellers by StudentUniverse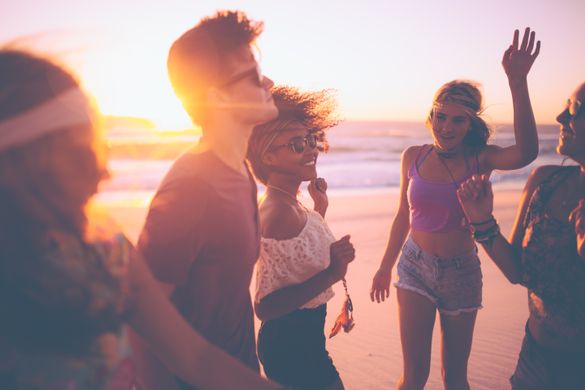 ---
For young travellers, with the end of the academic year is in sight, the new year marks a time to start planning their next adventure. StudentUniverse, the world's leading travel booking site for students and youths, has collated expert analysis and booking data to pick the best trending and must-visit destinations for Gen Z to add to their 2019 bucket lists:
1) Capture Canada for Instagram-worthy photos
Capturing inspiring and life-affirming content for social media has been at the forefront of youth traveller's minds in recent years and shows no signs of abating in 2019. Canada is the number one destination for breath-taking photography. The booking site has seen searches for Toronto increase 10 times compared to 2018, and Vancouver flight searches increase four times.
StudentUniverse has return flights to Toronto from just £350.
2) More bang for your buck in Bulgaria 
Bulgaria will be in the spotlight in 2019 according to the latest travel trends. For students, the destination should be top of the Europe list. As well as being cheaper than other sought after European hotspots, it offers the right mix beach, lively cities, music festivals and culture.
StudentUniverse has return flights to Bulgaria from just £68.
3) Solo Adventures in the Philippines 
Solo travel is on the rise with young travellers, and so is the Philippines, as StudentUniverse reveals searches for 2019 trips to the destination are up by 148% via the booking site. Guided tour groups are great introduction to solo travel, as youths can enjoy their independence, but don't have to travel alone.
StudentUniverse has 10-day Philippines tours from just £850.
4) Immersive South Africa
The times of simply wanting to escape, kick back and relax are long gone. Research shows that Generation Z are eager for new and unique experiences that allow them to witness or do something that their parents, siblings or even peers haven't. StudentUniverse has reported a rise in flight searches to Johannesburg, up more than 838% year-on-year, and attribute this to inspiring programmes such as BBC's Dynasties, narrated by Sir David Attenborough.
StudentUniverse have return flights to Johannesburg from just £459.
5) Authentic Sri Lanka
With a diverse and inviting culture, long beaches and delicious food – all available to students and youths on a budget, it's no surprise that flight searches to Sri Lanka for 2019 have risen by more than 175%. StudentUniverse anticipates that Sri Lanka will continue to grow in popularity in the coming years, so they recommend travellers visit for a truly authentic experience next year, before the secret's out.
StudentUniverse has 12-day Sri Lanka tours from just £769.
For more information on StudentUniverse, and all the trips available, please visit www.studentuniverse.co.uk
About StudentUniverse:
StudentUniverse is the world's leading travel booking site for students and youth. Through negotiations with a network of global partners, StudentUniverse offers discounted pricing and terms on flights, hotels and tours. StudentUniverse also operates Journeys are Made @ GapYear.com, the world's largest gap year inspiration travel platform.
StudentUniverse launched in the UK in 2013 and was acquired by Flight Centre Travel Group in 2015. StudentUniverse is headquartered in Boston with offices in London, Toronto, New York and the Philippines. StudentUniverse believes that travel is essential to a modern education. Millions of students use the service every year.
For more information go to www.studentuniverse.co.uk.
Follow and Share with Jetsettersblog.