5 + Safari Options to Make Your Africa Dream Reality
The Swahili word "safari" means "journey" technically. But for those who dream of exploring Africa's variety of landscapes, cultures, activities, and yes, glorious wildlife­ — in vivid, exciting, technicolor ­ — this ideal "journey" can mean different things, playing across a multitude of scenes.
Whether it's your first time to the continent or you're returning, Africa offers unforgettable moments with extraordinary experiences. Let International Expeditions make your safari dreams reality with solo, small-group and custom, private options expertly crafted to match your interests.
Here's a small sampling of our inspiring African adventures. What is the journey of your dreams?
Soaring Above Savannahs or Dunes
It's early, when weather is cooler and winds are calmer. You're soaring on a hot-air balloon safari with the rising sun and exotic birds, high above breathtaking expanse and herds of animals in Kenya or Tanzania, or gliding over Namibia's oceans of sand and mountains! Floating back, you top things off with a sumptuous breakfast and Champagne toast.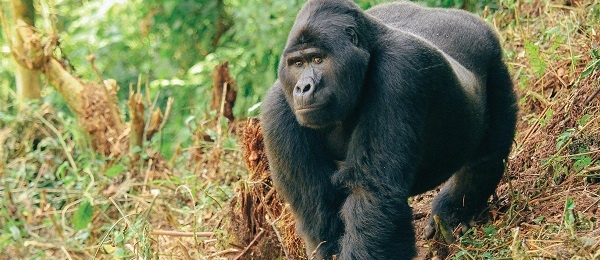 Tracking Mountain Gorillas in Uganda
Shhh … after trekking deep into mist-shrouded forests, you're being still and sensitive to wildlife and the environment, searching for families of mountain gorillas and chimpanzees. Home to half the world's population of mountain gorillas, Uganda boasts a large number of "habituated" gorilla groups – those that, through careful, repeated exposure to humans, continue to behave normally even when people are nearby. No glass, no bars, just heart-touching, once-in-a lifetime togetherness.
"Camping" Among Africa's Wildlife
Time for sleep and you're drifting off beneath canvas to sounds of the African night  in  IE's mobile tented camp. Its prime location puts you in the heart of the Serengeti, synonymous with wildlife and classic scenery.  Dreams tonight recall the day's game drives­ – seeing vast blue skies meeting golden grasslands occupied by members of the "Big 5" and herds of wildebeest, zebra and gazelle. Among the most distinctive aspects of our safari is that you'll always have a window seat, ensuring that even transfers between camps become game drives!
Cruising Botswana's Waters with a Private Poler
With no motors humming, you're capturing the essence of the rich Okavango Delta on excursions aboard a traditional mokoro (dugout canoe). Gliding through pristine waterways accompanied by your Okavango-born guide and poler, you listen to the sound of the water lapping against the vessel, the call of birds and the grunting of hippos while learning the secrets of living in the Delta – home also to tiny frogs and not so tiny elephants.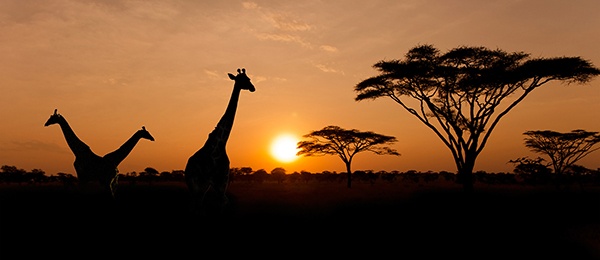 Keeping My Options Open …
Customize a safari around your style of travel, interests, budget and timeframe. For instance:
After dining poolside by candlelight on the grounds of your enchanting treetop lodging, you extend the day's adventure sipping a classic sundowner cocktail and heading out with your guide for a privileged night safari to watch the bush come alive on IE's Luxury Tanzania Safari.
Night game drives are also available On IE's Family Zambia & Lake Malawi Safari option. Imagine the family walking with lions, white-water rafting, visiting Chipembele Wildlife Orphanage, kayaking on pristine Lake Malawi, and more! Create your own active safari ideal for the entire family.
Bring Your Safari Dreams to Life!
 Start planning your safari today at 844-429-5373
or contact your travel professional.
Questions?
We are always here for you!
Follow and Share with Jetsettersblog.