Alternative City Break Destination – Winnipeg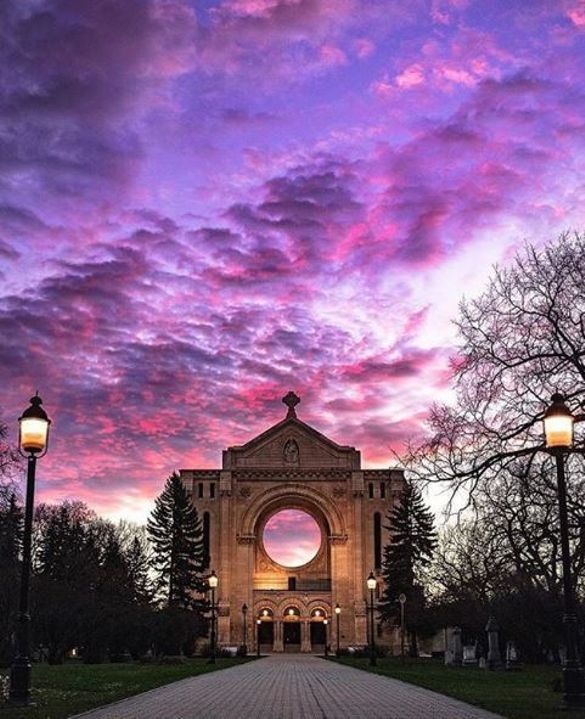 ---
London, 29 January 2018 – Winnipeg may not be the first place you think of for a city break but one that will not disappoint.   A small compact city where you will find arts and culture with world-class museums, live music, dance and theatre. Winnipeg is the type of city visitors need to get underneath the skin of to find hidden gems that the locals know.
For a romantic getaway you need a place to stay, and the one Winnipeg hotel tailor made for romance is Mariaggi's Theme Suite Hotel, a highly rated hotel where every room is an exotic, worldly location. TripAdvisor has listed Mariaggi's as one of the 10 most-romantic hotels in the world.
Start the day exploring the city on tandem bikes. With two locations in the city, including The Forks, The Forks and Assiniboine Park, these bike rentals (Bee-2-Gether) are ideally situated to see some of the best, and romantic, spots in the city.
Select The Forks route, to explore all the curves along the river and then pedal over the Esplanade Riel, Winnipeg's stylish pedestrian bridge, to St. Boniface, Winnipeg's Francophone neighbourhood which is oozing with French culture and flavour.
On a quiet street corner tucked-in behind the St. Boniface Cathedral you'll find La Belle Baguette . The bakery itself smells like heaven, while the pastries, breads and baked goods that come out of its kitchen are guaranteed to be love at first sight.
St. Boniface is teeming with delightful patios, and one of the best is found at Promenade Café and Wine, which provides stunning vistas of the downtown. Promenade itself is an excellent restaurant for French cuisine.
From here take a trip along Winnipeg's winding rivers withSplash Dash Guided River Tours. These river taxis take off and pick up passengers at multiple stops throughout the Assiniboine and Red rivers while providing stunning perspectives of Winnipeg's riverbanks and architecture.
For a leisurely stroll through gardens and past wondrous works of art head to Assiniboine Park , Winnipeg's verdant 1,110-acre masterpiece. From the abundance of flowers in the Formal English Gardens to the tree lined paths leading to the Leo Mol Sculpture Garden. This tranquil garden contains more than 300 awe-inspiring works from Mol, the renowned Ukrainian Canadian sculptor. Throughout summer free jazz performances are a regular occurrence here, adding to the ambiance.
Have a picnic amongst Assiniboine Park's expansive green spaces. Pick up lunch from The Park Café at theQualico Family Centre then take a seat in one of Assiniboine Park's six other gardens where floral fragrances hang in the air.
For another way to relax try Thermëa by Nordik Spa-Nature , a Scandinavian spa in the Fort Garry neighbourhood, All you need is a bathing suit, a robe and some flip flops, and this place will do the rest with its hot thermal pools, steamy and dry saunas, and cold pools and waterfall, which are all meant to use in a hot-cold-hot cycle. Thermëa is ideal for couples, as you'll need someone to rub the invigorating and exfoliating lavender salts on your back between steam room sessions. Plus, they have tantalizing cuisine for lunch and dinner where dining in robes is mandatory.
The Inn at the Forks' Riverstone Spa is cited as one of the best hotel spas in Canada. Riverstone has three different couples packages — Spa for Two, the Aaaaahhh Package and Together We Will Escape — that involve massages, hand and foot therapy, an overnight stay in the beautiful hotel, and breakfast in SMITH restaurant, the ultimate 24-hour pampering treat.
As night falls, head out to one of Winnipeg's celebrated tapas restaurants because nothing entices like sharing bites. In Osborne Village you can savour Spanish flavours at Segovia — Winnipeg's most acclaimed restaurant. If you get there early be sure to get a seat on the charming little patio where you can sip some cava and enjoy delectable bites.
Follow and Share with Jetsettersblog.