Canada Rocks the 2019 Travel Listings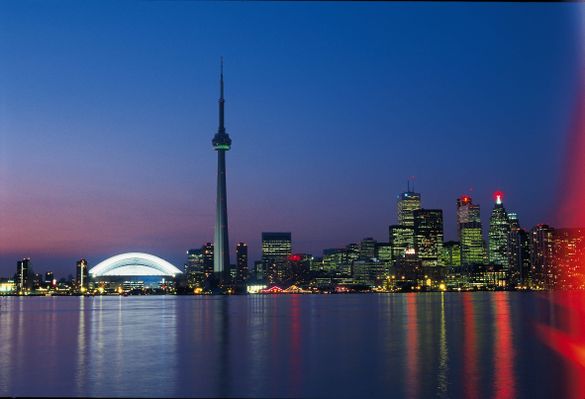 ---
Canadian Regions are rocking the 2019  top travel listings. They may not be the places you've heard about but there are reasons these provinces and territories are making these publishers sit up and take notice.
Lonely Planet listed the Prairie Province of Manitoba as a top 2019 destination at the tail end of 2018. Formed through nominations from the Lonely Planet community and then ranked by a panel of judges, the 2019 list put Manitoba at the No. 8 position. Considered one of the leading authorities on world travel, the guidebook brand cited the highest concentration of polar bears in Churchill, one of the best places to watch Northern Lights, Riding Mountain National Park, the Inglis Grain elevators National Historic Site as among the top destinations. "Manitoba is quite literally at the centre of everything. It's the geographical middle of Canada and a crucial point of encounter; the ancient Aboriginal people would trade their wares at what is now Winnipeg's downtown core" the publication was quoted to say.
The Sunday Times released their top 2019 list on  December 30th, and the Maritime province of New Brunswick featured in their list alongside New York, Los Cabos, Pakistan  and Cuba. British Comedian James Mullinger who moved to New Brunswick  with his Canadian wife was converted to the delights of the  province. "The thing that amazes me the most is how undiscovered New Brunswick feels. Being surrounded by natural beauty is the norm, so the locals don't shout about it. You can take a walk and stumble across a spectacular waterfall because nobody has bothered to sign post it. It's a paradise that few seem to know about", he wrote.
To cap off the accolades, Rough Guide listed the northern territory of The Yukon in their  2019 list of top regions to travel in the world. Their reasons? Author Kieran Meeke  said that there were few places on the planet you can find true wilderness, where the wildlife outnumbers humans and that the Yukon is one such , a land of mountains and snow, wolves and extreme weather that is so harshly beautiful that every visitor loses a piece of their heart to it.
"One of Destination Canada key targets is to promote lesser known regions of Canada. These listings are all evidence that top content publishers recognise the full breadth of top holiday destinations in the country. We are thrilled to see Canadian regions feature on so many lists and hope it will inspire British  travellers  to delve deeper into what  these regions can offer as holiday destinations beyond or in addition to the better known icons" , said David Goldstein, President and CEO of Destination Canada.
For more  information on Canada  as a holiday destination please go to www.explore-canada.co.uk
For more media  information on Canada please contact :
Nim Singh, Media and PR Manager, Destination Canada on 0207 389 9983 singh.nim@destinationcanada.com @canadanim (not for publication)
Follow and Share with Jetsettersblog.