Discover an Unrivalled Blend of Culture + Luxury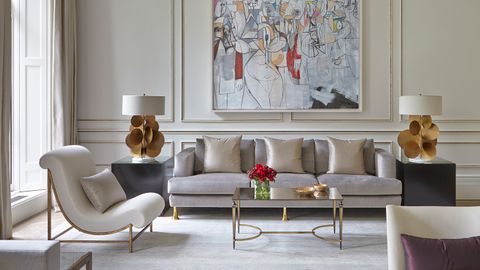 ---
Inspired by the belief that Elegance is an Attitude, T.Ü Elite, The Luxury Travel Concierge, curate travel experiences with an unrivalled blend of culture and luxury. Starting from the belief that travel holds limitless possibilities, we create new ways for our guests to experience luxury journeys.  They design the most personal journeys in the world – driven by the lifestyle and travel preferences of their clients, ensuring that every T.Ü Elite trip is a unique experience. The team of cultural & lifestyle experts design every trip with the traveler's passions as the guiding principle. Their stunning itineraries create a space of inspiration, encouraging clients to explore limitless, culturally authentic travel. T.Ü Elite makes the world a gallery to browse and adore.   The DNA journeys are the epitome of the most personal journey. Inspired by the geographic origins of their clients, who are gifted a DNA kit, these journeys take travelers to discover the cultures they are from.
The company hails from a set of beliefs which drive their special niche;
∙  That travel holds limitless possibilities  ∙
∙  In going to places we've never been & returning to places we love  ∙
∙  That a blend of culture and luxury create unique experiences  ∙
∙  In designing journeys with a personal touch  ∙
∙  Elegance is an Attitude  ∙
The collection is hand-picked, inviting only the very best properties and experiences in each destination. Each luxury partners is given the mark of Ambassadors of Elegance, chosen for style, service and cultural authenticity. T.Ü Elite seeks out the unsung heroes of a destination, finding the places which are only shared in whispers between friends.
The T.Ü Journal, our Elite Traveler Online Magazine, explores the rare and exceptional corners of the world. Celebrating the people, places and experiences which help to create culturally authentic journeys.
By offering an unrivalled personal service, defining new standards in elegance, luxury and cultural journeys, and exploring the world through the eyes of our travelers, T.Ü Elite has created a travel club like no other.
"What a delight it is to work with such a creative and flexible team. The travel experiences you created for my bosses was second to none. I think you have given them the travel bug!" PA to the Private Office of UHNW Client
T.Ü Elite Founder Rebecca Fielding, recently invited to speak at the ABTA Luxury Travel Conference in March 2018 on how T.Ü Elite is redefining luxury travel, explained… "Discovering new places, and returning to places we love inspires the limitless possibilities that travel can hold".
Discover T.Ü Elite at www.tuelite.com.
Follow and Share with Jetsettersblog.