Europe in 2018: What's New with UTracks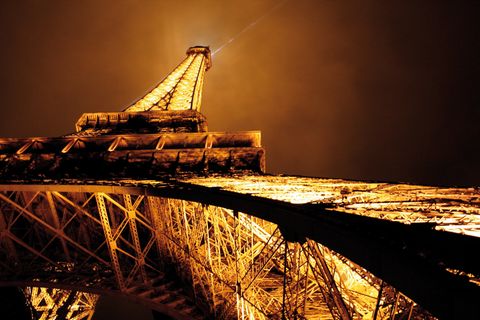 ---
Planning ahead? Do something different on your next holiday and choose one of UTracks' new trips launching in 2018.
The activity holiday specialist is expanding its portfolio next year with more than 30 fresh trip ideas, including the following five…
NEW FOR 2018: Swiss Chocolate Cycle
If you love chocolate you cannot go wrong with a holiday in Switzerland… and this new family trip takes you from one chocolate box scene to another! Names such as Lindt and Toblerone may be known throughout the world but there are countless other chocolatiers in the country producing high quality treats – and on this loop cycle from Zurich you will have the opportunity to learn the secrets of Swiss chocolate production, visiting two chocolate factories and even creating your own bar. Whilst chocolate is in itself a great reason to cycle through Switzerland, there are many more drawcards on this trip, including exploring picturesque towns with lakeside promenades and a boat trip on Lake Lucerne, often described as the lake with the greatest scenic variety in the country.
Swiss Chocolate Cycle with UTracks (7 days) launches 6 May, with further daily departures except Saturday until mid-October, from £895 per adult/£570 per child
NEW FOR 2018: Istria on Foot
Despite Croatia's rising popularity, Istria, the largest peninsula in the Adriatic Sea, remains one of Europe's best kept secrets, brimming with rolling hills, medieval villages, pristine wilderness and a dramatic coastline. Allowing for plenty of opportunities to swim in the Mediterranean Sea, relax in small cafés and sample the local culinary specialities such as 'pršut' (cured ham) and 'šparoga' (wild asparagus), highlights of this new trip include: exploring the Venetian-styled village of Motovun and its striking hilltop setting, surrounded by vineyards and truffle forests; visiting the islands of Brijuni National Park, where ancient pine forests meet with the azure coastal waters; and ascending Mount Vojak for sweeping views over the Bay of Trieste, the Julian Alps and the Adriatic islands.
Istria on Foot with UTracks (7 days) launches 15 March, with further daily departures until late November, from £995 per person
NEW FOR 2018: Tuscany Cycle for Families
Italy's most celebrated region is famous for its vine-covered countryside, architecture that goes centuries back and delicious food – all of which you can still enjoy even if you are travelling as a family with young children! The route of this new self-guided cycle has been carefully designed to engage the whole family: following meandering river cycle paths and avoiding steep hills, it takes in some of Tuscany's most famous sights, from the leaning tower of Pisa to the elegant Piazza Anfiteatro in Lucca and the famous Duomo of Florence, as well as lesser known corners such as the Natural History Museum in Calci, one of the oldest museums in the world, and Vinci, Leonardo da Vinci's birthplace. The trip is suitable for active families with children as young as 10.
Tuscany Cycle for Families with UTracks (8 days) launches 1 March, with further daily departures until late November, from £820 per adult/£430 per child
NEW FOR 2018: Paris to Bruges Bike and Barge
Starting with a breakfast cruise on the Seine, this new boat trip links Paris and Bruges, two of Europe's most romantic cities. In the company of an expert guide, you will cycle along the Seine, Oise and Somme rivers, soaking up the atmosphere of quaint provincial villages and marvelling at scenery that has been inspiring artists such as Van Gogh, Permeke and Corot for centuries. Over two weeks, you will discover a superb collection of paintings at the Château de Chantilly, visit small art-deco towns like Ham and Ronse and explore on foot the medieval masterpieces of Ghent's pedestrianised city centre. If you love mint flavours, when you arrive in Cambrai try an original 'bêtise', one of France's most famous sweets, which was invented in the town by accident!
Paris to Bruges Bike and Barge with UTracks (15 days) launches 12 May, with further departures on 26 May, 9 June and 29 September, from £2,290 per person
NEW FOR 2018: Pyrenees Ordesa Canyons Walk
New for 2018, this walking trip was added to mark the centenary of the country's oldest National Park. Ordesa y Monte Perdido, in the Pyrenees, became in summer 1918 the first part of Spain to be awarded 'National Park' status (along with Picos de Europa). Originally discovered in 1820 (though not mapped in detail until 100 years later!), the Ordesa Valley is nowadays home to one of Europe's largest populations of Pyrenean Chamois; while Monte Perdido, the third highest peak in the Pyrenees, cannot be seen from the French side of the range, which explains its name as the 'lost mountain'. The National Park in Aragón offers a superb choice of various walking routes along relatively untouched (yet well-marked trails to suit different abilities and preferences.
Pyrenees Ordesa Canyons Walk with UTracks (7 days) launches 1 May, with further daily departures until late October, from £750 per person
For more information and bookings please visit www.UTracks.com or call 0845 241 7599.
Quoted prices are inclusive of accommodation, most meals, equipment rental, experienced guides, luggage transfers between hotels (where applicable) and clear maps with images. Flights from the UK are not included but can be booked on request.
European activity holiday specialists UTracks and Sherpa Expeditions are a division of World Expeditions, an independently owned and a truly global company, with seven offices around the world, including the UK, Canada, Australia and New Zealand. Covering over 20 countries, more than 400 stand-alone, off the beaten track itineraries are available across the UK and Europe, from short four-day breaks to longer two-week trips. Whether escorted or self-guided, on foot or by bike, holidays range from introductory to challenging level, with a selection of family friendly itineraries, boat or barge based journeys and snowshoeing adventures also on offer.
World Expeditions | UTracks | Sherpa Expeditions
020 8875 5060
Follow and Share with Jetsettersblog.