Extraordinary Journeys in Europe with Luxury Gold's 2020 Pre-Registration Collection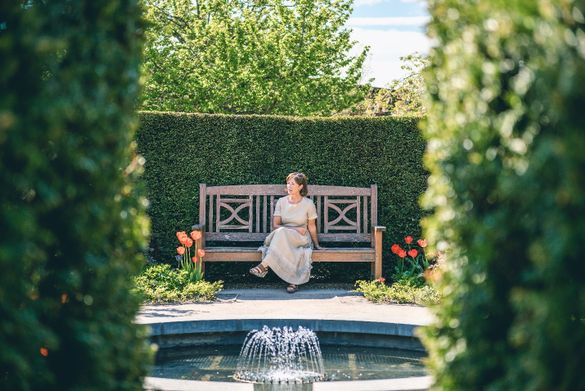 ---
Luxury Gold , the award-winning global leader in luxury escorted journeys, has released its 2020 Pre-Registration collection, offering guests the opportunity to travel to Europe and Britain in style in 2020 with unbeatable 2019 prices. Travel Advisors can inform travelers that if the prices of select Luxury Gold journeysncrease, we will honor the Pre-registration price and if the prices go down, we will refund the difference.
"With our small group departures, the importance of pre-registration is to allow travelers to reserve space that's limited," said Jon Grutzner, President of Luxury Gold. "Based on the incredible demand we've had on our unique Chairman's Collection experiences, this will put our guests in front of the line, so they will be sure to meet Princess Anita von Hohenberg at her home in Artstetten Castle or join the Duchess of Northumberland for a private tour of her beautiful gardens in Alnwick Castle."
Travelers can view the full collection of pre-registration itineraries including these popular, luxurious journeys filled with lavish Luxury Gold experiences:
From the beautiful Georgian city of Bath to the mesmerizing Lake District, this journey across Great Britain is one of a lifetime. Travelers will meet iconic personalities, such as a Royal Horse Guard in London and a bagpiper in Edinburgh and go to significant destinations that were once frequented by the likes of Shakespeare and notorious kings. On select Chairman's Collection departures, travelers will join the Duchess of Northumberland for a private tour of her beautifully restored gardens at her home, Alnwick Castle. Guests will have the opportunity to walk through the castle's pretty grounds and learn all about her projects at Alnwick Gardens, now home to one of the only poison gardens in the world. Along the way they'll also see magnificent landmarks with priority access to all of them. VIP experiences include an after-hours, VIP entry to the majestic RHS Garden Harlow Carr in York, which is a member of the Royal Horticultural Society. In London, guests will visit the Tower of London to experience the exclusive Ceremony of the Keys. Later, they can join a senior gardener to learn about indigenous plant species and enjoy an exclusive twilight picnic at one of the garden's secluded benches. For an exceptional dining experience, guests will enjoy an exquisite Highlight Dinner in the city of Bath at a Michelin-starred restaurant in the heart of the British countryside. One of several luxury hotels they'll lodge at is The Milestone Hotel and Residences in London, located opposite of Kensington Palace and Gardens.
Harmony of Central Europe (13-days):
On this journey, travelers will uncover some of Europe's most revered capitals. Part of Mr. Stanley Tollman's unique and exquisite Chairman's Collection, guests will step into a romantic fairy tale while in Vienna to attend a private reception with legendary local Princess Anita von Hohenberg, who is a descendant of the famous Habsburgs. They'll hear all about her life, heritage and the fascinating personalities of the Habsburg monarchy. Guests can walk on the cobblestone streets of Český Krumlov in the Czech Republic and gaze their eyes on the marvelous Renaissance and baroque architecture of a 13th century castle, known as one of the most important historic sites in Central Europe. Guests will enjoy a lavish dinner at the elegant Gundel restaurant in Budapest, Hungary's most renowned restaurant, to feast on delightful local dishes with a backdrop of traditional folk music. For an after-dinner treat, guests can look up at the stars with a glass of sparkling champagne onboard a private cruise for an unforgettable voyage along the Danube. Along the way, travelers will witness aprivate recital of Chopin's classic works by a renowned pianist in Warsaw and walk in the footsteps of six-year-old Mozart at an after-hours visit to the baroque Schönbrunn Palace in Vienna.
Spain and Portugal In Style (13-days):
Experience the passion, creativity and romance of Spain and Portugal as guests witness fiery flamenco performances, marvel at Gaudi's dreamy architecture and appreciate enchanting citrus-scented squares. In Barcelona, travelers will get VIP, behind-the-scenes access to the opera house, Gran Teatre del Liceu, while attending a reception at its private members' club, Cercle del Liceu. Along the way, guests will take in the diversity of architectural styles—such as the exquisite Alhambra Palace–and taste some of the region's most iconic dishes. In Seville, they'll explore a crossroad of cultures by visiting the city's lively food markets and admire its charming streets with a horse-drawn carriage ride. Guests will then join a chef at his modern kitchen to watch him prepare a classic Andalusian lunch. Travelers will also enjoy a round of cocktails hosted at an 18th-century mansion, followed by an intimate and passionate performance of fiery flamenco. In Evora, travelers will explore a local winery to enjoy a delicious wine tasting, and in Madrid they'll experience exceptional dining at the Michelin-starred Albora, a contemporary gastro bar and restaurant known for its distinct flavors and high-quality dishes. In addition to their stay in Madrid, an art historian will provide guests an in-depth look at Spain's finest collection of paintings at the Prado Museum.
Guests can save an additional 10% with Luxury Gold's Early Payment Discount. **Valued past guests can also save an extra 5% across all journeys and departures during the Pre-Registration period. **Valued past guests can save an extra 5% across all trips and departures during the Preview period.
Follow and Share with Jetsettersblog.