Find Your Epic This Year of Discovery in Wales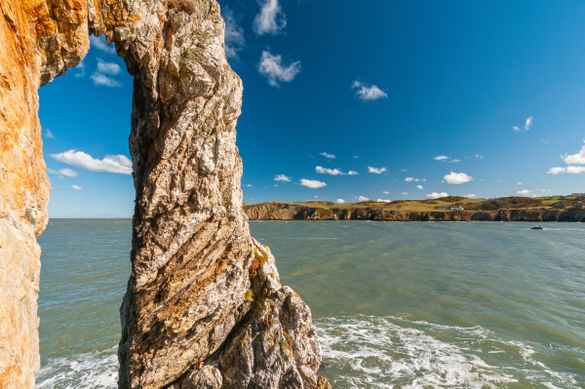 ---
In 2019 Wales is celebrating the Year of Discovery. We're inviting visitors to explore everything that make us uniquely Wales: the places, people, landscapes and adventures that you won't find anywhere else in the world.
It's also about discovering your best and truest self while you're here, whether that's by soaring at 100mph on a zip line, or sitting in perfect stillness on a mountain peak.
We're exhibiting at IMM to introduce you to those what-life's-all-about moments. If you're looking for adventure, Wales is a natural-born playground. Our mountains and forests are criss-crossed with cycling and walking trails. The 870-mile (1,400km) Wales Coast Path runs the whole length of our coastline. You can try every conceivable water sport here, including one we invented ourselves, coasteering.
We're very proud of our Culture, which is written into our 641 castles (more per square mile than anywhere on earth), and seven National Museums.
Then there's the Landscape: big mountain ranges that fall away into farming heartland, fringed with a coastline that features hundreds of harbours, inlets, islands, and around 230 beaches.
You can discover all of this by travelling The Wales Way, a new family of three national routes that lead you into the heart of real Wales. The Coastal Way travels the west coast around Cardigan Bay; The Cambrian Way crosses the spine of Wales between Llandudno and Cardiff; while The North Wales Way leads past mighty castles into the island of Anglesey.
With a warm welcome, food and drink made by passionate people, a capital city with creativity coursing through its streets, cottages and castles to stay in… there's a Wales made just for you. Come and see the Visit Wales stand and find yours.
We have found that meeting the media face to face creates invaluable relationships and enables us to share our in-depth knowledge of a vast and beautiful location in a way that suits their personal requirements and also their audiences.
IMM provides Visit Wales with a great platform to showcase Year of Discovery and how we'll be leveraging this throughout the year through different smaller creative campaigns and product launches.