Insight Guides New Travel Podcast Series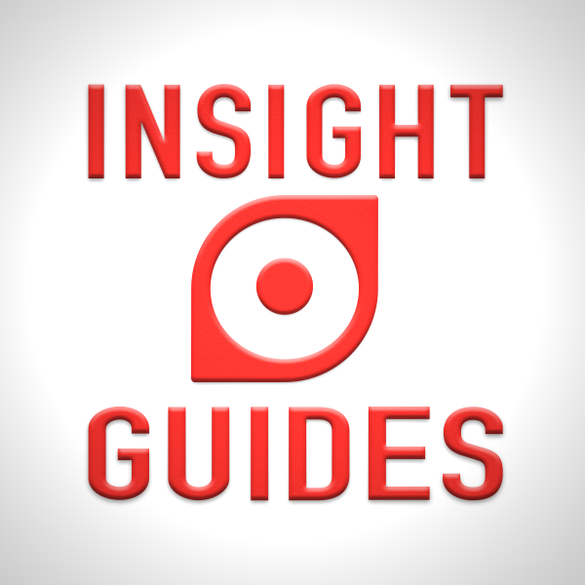 ---
● The podcast is aimed at travellers who are seeking inspiration and authoritative content on history and culture.
● The launch comes a week after sister company, Rough Guides, launched the fourth series of its podcast, The Rough Guide to Everywhere.
● The podcast launch date is Monday 13th May 2019.
Insight Guides, a travel brand that provides a tailor-made trips service and publishes guidebooks to many destinations worldwide, has announced the launch of its brand-new travel podcast series.
The Insight Guides Podcast is hosted by Zara Sekhavati, travel editor at Insight Guides, who interviews destination experts and local people to find out about the history and culture of various places around the world. She says,
"Each episode will focus on a specific area of history and culture. Understanding this is not only fascinating in itself, but also makes the travel experience so much richer. I'm excited to share our gripping travel stories about some popular spots around the world, and also about spots our listeners might not have discovered yet."
The first series will comprise six episodes. The first episode is called Delving into the Panama Canal. The Panama Canal, often described as the "world's greatest canal", is the subject of a fascinating chat, discussing how the stunning views disguise a twisting story of power struggles, conflict, and failure.
In upcoming episodes in the series, Zara will investigate the history of famous Trans-Siberian Railway, interview world-renowned cruise expert Douglas Ward about the history of cruises, talk to a woman who owns a business in Fez, Morocco, about the history of the Fez Medina, and will also bring listeners stories from Japan and India.
Joe Legate, head of marketing at Insight Guides and Rough Guides, says,
"Having had such a great reception from loyal listeners of the Rough Guides podcast, we want to be able to inspire even more people to travel. Our culture and history-themed tailor-made trips are very popular with travellers, as are the culture and history sections within our books. Therefore, a podcast that delves further into these subjects will hopefully inspire listeners to get out there and see the world."
The new series is available now on Soundcloud, iTunes, and Spotify.
### 
Notes to media:
About Insight Guides
Insight Guides is a pioneer of full-colour guidebooks and also provides a booking platform for tailor-made trips. The trips are created by local experts and are fully customisable. They can be booked on www.insightguides.com.
Additionally, the Insight Guides travel list comprises over 650 full-colour print guidebooks, maps, phrasebooks, eBooks, and apps that meet different travellers' needs. Travellers can plan their trip using the inspirational guidebooks and get information whilst on-the-road using the free accompanying eBooks and apps.
Follow and Share with Jetsettersblog.