Insight Vacations' Battlefields Itineraries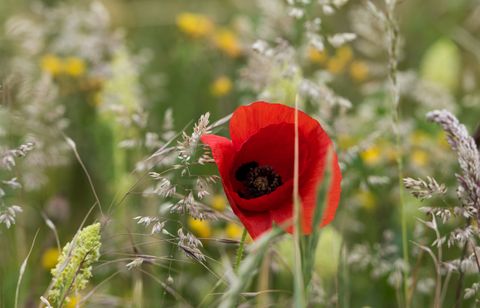 ---
Insight Vacations®, the award-winning leader in premium escorted journeys, is proud to honor Veterans Day on November 11th with three fascinating journeys that visit the World War I and World War II battlefields of France and Belgium. From emotional trips to Ypres, Flanders Fields and Vimy Ridge, to the beaches of Normandy and the D-Day museum, these trips will inspire many reflective moments and introduce travelers to the beautiful and dramatic vistas of northern Europe. Along the way guests can learn the stories of the courageous American, Canadian and European soldiers who fought and died in the two great wars.
"We are honored to pay tribute to the 100th anniversary of the end of World War I in 2018 with our two battlefields journeys," said Phil Cappelli, president of Insight Vacations. "Our knowledgeable Travel Directors help guide travelers through the profoundly moving historical sites that commemorate America's sacrifice and honor all the men and women who served in both world wars."
Below are highlights from the three France Regional Journeys:
World War I Battlefields: This four-day journey travels through the countryside of northern France and Belgium, which is dotted with memorials to those who fell in the "war to end all wars." Guests will begin their journey at Belgium's Flanders Fields and Ypres Salient battlefields, and also visit Hill 60, Polygon Wood, Tyne Cot Cemetery, and the Passchendaele Memorial. They will have the chance to hear the Last Post, the final salute to the fallen, sounded at Menin Gate. Heading back into France, guests will be taken on an Insight Experience to Vimy Ridge, where a Local Expert will share stories of the battles that once raged right where they stand. Guests will also visit the key battlefields of the Somme and the Franco-British Memorial at Thiepval before exploring Beaumont-Hamel. Departures from April 29-October 14, 2018; prices start at $1,256 pp.
Normandy, Brittany and the Loire Valley: This nine-day journey begins in Normandy, where travelers follow the River Seine to Rouen and admire its ancient Gothic cathedral. It then moves on to the charming fishing town of Honfleur, which has miraculously retained its old-world magic. Guests spend the night at a hotel perched atop the historic cliffs where the D-Day invasion took place, and hear stories of the landings from a Local Expert. They also visit the American Military Cemetery Saint-Laurent-sur-Mer near Omaha Beach, the D-Day Museum, and the bunkers at Pointe du Hoc. While in Normandy, guests savor a delicious farm-to-table meal with locally-sourced ingredients, complemented by wines from the region. Departures from April 6-October 19, 2018; prices start at $2,516 pp.
French Heritage: On this quintessentially French 23-day journey guests travel from Paris to the famed wine regions of Chablis, Burgundy, and Champagne, the mountains of Chamonix, the glamorous French Riviera, and the picturesque villages of Provence, Languedoc and the Dordogne Valley. In Normandy, they'll pass by Juno and Gold beaches, where the Allies landed in 1944, then take a guided tour through the cemeteries and bunkers at Pointe du Hoc. In stunning Saint-Malo, one of the most charming places in France, Local Experts lead guests on an exploration of the City of the Corsairs and the iconic hilltop abbey of Mont-Saint- Michel. Departures from April 6-October 5, 2018; prices start at $6,345 pp.
Travelers can save 10% with Insight's Early Payment Discount on featured 2018 European journeys by booking and paying in full by January 11, 2018.*
Terms and Conditions
*Applies only to tours featuring "Early Payment Discount" in the price panel – see the new 2018 Europe Premium Escorted Journeys Brochure. Valid on new bookings only and must be booked by January 11, 2018. A $200 deposit is required within three days of booking and full payment is due by January 11, 2018. This offer may be withdrawn at any time. Trip prices and dates are subject to confirmation at the time of booking. Note prices displayed reflect available discounted rates (i.e. Early Payment Discount, Last Minute Deal). All trip information is correct at time of trips going live, however is subject to change, so please confirm all details at time of booking.
Follow and Share with Jetsettersblog.