Journey Latin America Offers Tierradentro, Colombia Following Lift in FCO Travel Advice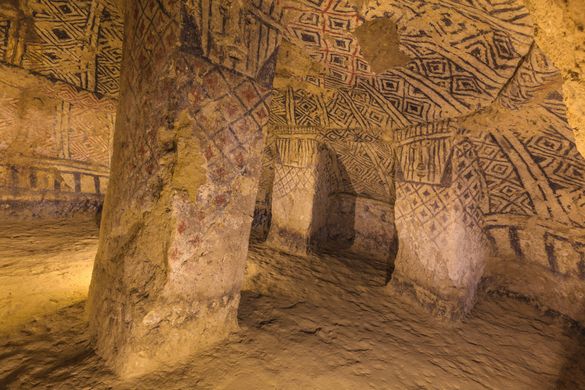 1
---
This week, the Foreign & Commonwealth Office relaxed its Colombia travel advice, and it's now possible to visit the impressive archaeological site of Tierradentro in the south of the country.
Following the announcement, specialist tour operator Journey Latin America is thrilled to be the first UK tour operator to introduce this enthralling location to their range of tailor-made holidays.
Journey Latin America's 13-day Off the beaten track Colombia: San Agustín and the Amazon holiday explores southern Colombia giving travellers the chance to be amongst the first to rediscover the unique tombs of Tierradentro, as well as exploring the mysterious pre-Columbian statues of San Agustín, the colonial masterpiece city Popayán and the remote communities of Amazonia.  The holiday costs £2,911 per person and includes transfers, domestic flights, mid-range accommodation on a B&B basis and excursions. International flights are extra.
Located 3.5 hours by road from the city of Neiva, Tierradento is located in a region rich in pre-Columbian culture and is a real off the beaten track destination. Hidden away among almost vertical saw-toothed hills, the archaeological site of Tierradentro was for centuries difficult to reach owing to the rugged terrain and poor transport links.  Now a UNESCO World Heritage Site, archaeologists believe the civilisation here flourished from 600-900AD and petered out before 1,300AD.
Visitors will discover a network of subterranean pre-Columbian tombs and elaborate burial chambers carved into the rock and decorated with red and black cave paintings. The designs feature large heads as well as intricate abstract symbols. Set nine meters deep in the volcanic bedrock and reached by spiralling staircases, the chambers were designed to house the remains of Tierradentro's pre-Columbian elite.
Head of Product Stuart Whittington comments, "With its vibrant culture, unspoilt countryside and stunning colonial towns and cities, Colombia is rapidly becoming one of the most popular destinations in Latin America.  As the country continues to open up to visitors, it reveals a wealth of authentic and unspoilt opportunities whist also providing much-needed alternative incomes to remote communities.  Journey Latin America is delighted to be able to introduce the unique archaeological site of Tierradentro to our tours and tailor-made holidays exploring off the beaten track Colombia".
For more information visit journeylatinamerica.co.uk or call 0203 553 9647.
Follow and Share with Jetsettersblog.