Natural World Safaris launches NWS RAW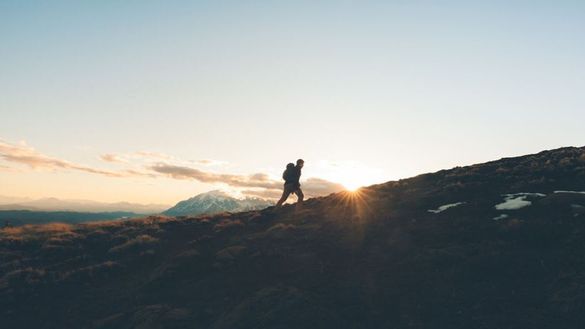 ---
Bespoke travel outfitter Natural World Safaris (naturalworldsafaris.com) has launched NWS RAW, a pioneering safari concept that reveals a different side to often visited destinations. This is the newest addition to the NWS Select services, providing in-depth experiences using tailor-made expertise to put guests at the right place and right time to explore the last wild frontiers.
Responding to the desire to move beyond a bucket-list of destinations and delve deeper, NWS RAW is about navigating unsung wildernesses and hidden gems not necessarily yet on the global map. Clients will take a step off of the beaten track to discover a country's raw side with the support of an expert team and structured itinerary to safely explore a new region. It will be a real experience.
Will Bolsover, founder and managing director of Natural World Safaris, said: "NWS RAW is about going beyond box-ticking the obvious choices. Instead, RAW itineraries allow for new experiences, a sense of discovery and the chance to understand a destination. RAW takes clients to the northern remoteness of Kidepo, Uganda on the border with South Sudan, or on a search for rare snow leopards and bears high in the Himalayas. These pockets of untamed wilderness are the reasons we started travelling centuries ago."
Sample itineraries include:
Bears, Wolves and Snow Leopards of the Himalayas
This intrepid itinerary takes guests deep into the Indian Himalayas in search of wolves, brown bears and the ever-elusive snow leopard. The high-altitude locations visited on this itinerary are cold, harsh, mountainous, and often inaccessible to all but the most determined traveller. Along the way, experience seldom-visited Ladakh, a place where tradition runs deep.
A 11-day itinerary costs from £5,545 per person, excluding international flights. https://www.naturalworldsafaris.com/holidays/asia/india/bears-wolves-and-snow-leopards-of-the-himalayas
Journey into the Maliau Basin, Borneo
Escape the tourists attracted to the orangutans and venture into the heart of one of Borneo's most untouched wildernesses, the Maliau Basin. Ringed by a huge escarpment, this conservation area measures almost 600 square kilometres and contains rivers, waterfalls, vast tracts of forest and a stunning amount of biodiversity. Strap on hiking boots and discover the wonders of the pristine wilderness on an active trekking safari.
A five-day safari costs from £995 per person, excluding international flights. https://www.naturalworldsafaris.com/holidays/asia/borneo/journey-into-the-maliau-basin
Uganda Kidepo by Air
Kidepo National Park gives African enthusiasts the chance to traverse a lesser known part of Uganda for intimate, remote wildlife encounters with an array of game and birdlife. This short-fly in safari allows guests to explore via game drives and nature walks to take in the landscapes the park has to offer and capture incredible wildlife photography.
A five-day safari costs from £2,310 per person, excluding international flights. https://www.naturalworldsafaris.com/holidays/africa/uganda/uganda-kidepo-by-air
For further information on NWS Raw, please visit www.naturalworldsafaris.com or call +44 (0) 1273 691642.
Follow and Share with Jetsettersblog.