New Adventures for 2018: What, When, Where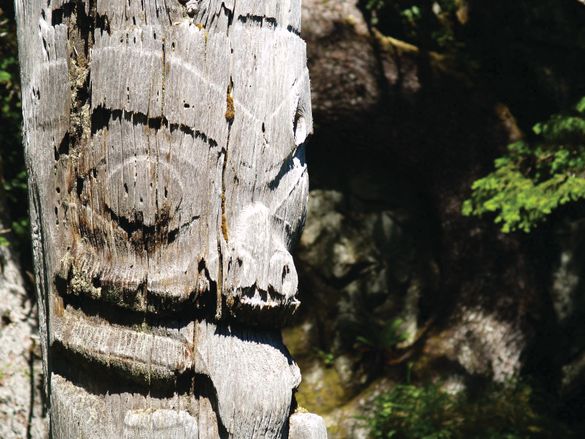 ---
Looking for new holiday ideas? With more than 50 trips launching all over the globe in 2018, World Expeditions chooses below seven of its top brand new adventures kicking off in the coming months…
Go rural cycling in Japan
If you are looking to experience a different, less known side of Japan, head to the Noto Peninsula. Located in the middle of mainland Honshu – and with a rich history tracing back to the feudal times – it offers ample opportunities for rural cycling: almost the entire peninsula is protected as Intangible Cultural Heritage by UNESCO for its long established methods of fishing and cultivation activities.
NEW! Noto Coastline and Highlands Cycle with World Expeditions (10 days) launches 17 May, with further departures in October, from £2,350 per person
Kayak in Newfoundland's 'Iceberg Alley' in the company of adventurer Peter Bray
Peter Bray became world renowned after the success of his 76-day solo and unsupported sea kayak expedition across the Atlantic – the first person to do so from west to east (from Newfoundland to Ireland). The trip revisits one of his favourite paddling areas, exploring Newfoundland's pristine landscapes of endless coves, narrow inlets, towering granite cliffs and sea caves.
NEW! Kayak Newfoundland with Peter Bray with World Expeditions (5 days) launches 1 July, from £1,390 per person
Get off the beaten track in South Africa – on two wheels
Cycle through the scenic Limpopo and Mpumalanga Provinces on a new trip in north-eastern South Africa. Discover the exhilarating Panorama Route at handlebar level, explore the 'green' Blyde River Canyon, marvel at the odd-looking Bourke's Luck Potholes and visit a 2,000-year old baobab tree that was used as a pub during the 1880s gold rush!
NEW! South Africa Cycling Adventure with World Expeditions (9 days) launches 15 April, with further departures until October, from £1,890 per person
Discover North America's newest biological and cultural hotspot
There are over 100 pristine, isolated islands on the remote archipelago of Haida Gwaii, which is accessible only by boat or seaplane and with a limited window of opportunity to visit – strictly during the summer months. In 2018, World Expeditions will employ a new, six-cabin vessel, allowing for a more intimate experience.
NEW! Haida Gwaii in comfort with World Expeditions (9 days) launches 25 June, with further weekly departures until mid-August, from £4,390 per person
Sample Alaska's vast wilderness
A new trip that brings together the best experiences of the 49th state: take a scenic bush flight into America's largest National Park; cross the iconic Prince William Sound by ferry; come face to face with indigenous wildlife; watch glaciers calve into the water; go canoeing in remote lakes; and relax in rustic-yet-comfortable lodging.
NEW! Great Alaska Adventure with World Expeditions (11 days) launches 20 June, with further departures until late August, from £3,190 per person
Surround yourself with fields full of alpine wildflowers in Canada
A new hiking trip in the vast wilderness of Wells Gray Park, in British Columbia's Cariboo Mountains. See avalanche lilies early in the season; mid-season brings the rare mountain avens; August is known for its fragrant heathers; while, as the first frost hits in September, the flowers make way for a more subtle palette of rich russets, golds and reds.
NEW! Hut to Hut in Wildflower Heaven with World Expeditions (6 days) launches 30 June, with further departures until early September, from £795 per person
Join fellow Atlas Obscura fans in Madagascar
World Expeditions and Atlas Obscura, the "definitive guide to the world's hidden wonders", have teamed up for a new series of adventures that combine travel expertise and relentless inquisitiveness. Traversing several of Madagascar's distinct and striking regions, this trip aims to introduce you to a land of irreplaceable beauty that continues to evolve.
NEW! Lemurs and Landscapes of Madagascar with Atlas Obscura with World Expeditions (13 days) launches 27 May, from £3,390 per person
For more information and bookings please visit www.worldexpeditions.co.uk or call 0800 0744 135.
World Expeditions' policy ensures there are no local payments. Prices do not include international flights, however these can be arranged on request. Tailored private departures are available for most World Expeditions trips.
– Ends –
Notes for editors:
– One of the very first operators in what is now becoming a very popular area in travel, since its inception in 1975 World Expeditions has earned itself an outstanding reputation as a world leader in small group adventure holidays and cultural journeys.
– World Expeditions remains independently owned and a truly global company, with seven offices around the world, including the UK, Canada, Australia and New Zealand.
– The two factors that distinguish World Expeditions from its competitors, the number of inclusions and the exceptional value of its trips, can be found today in more than 500 stand-alone itineraries across all continents, escorted by expert leaders and meticulously designed for those travellers who want to 'take the paths less travelled'.
– Always innovative, it was, among others, the first operator to offer cycling holidays in India (1977) and China (1978) and trekking trips in Mongolia (1980), Tibet (1981) and Japan (1999). As of 2011 World Expeditions is the only commercial company to offer the Full Nepal Traverse of the newly mapped Great Himalaya Trail.
– Exclusive to World Expeditions, a number of permanent eco-campsites, designed to increase travellers' comfort levels, are in operation in the Himalaya (Everest, Annapurna); new design-led campsites can also be found on the iconic Larapinta Trail in Australia.
– The European division of World Expeditions, activity holiday specialists UTracks and Sherpa Expeditions, cover over 20 countries, with more than 400 stand-alone itineraries, from short four-day breaks to longer two-week trips.
– The World Expeditions Travel Group consists of 10 travel brands in total, also including Adventure South, Australian Walking Holidays, Great Canadian Trails, Huma Charity Challenge, Tasmanian Expeditions and World Youth Adventures.
Follow and Share with Jetsettersblog.