New Destinations to Be the Change in 2019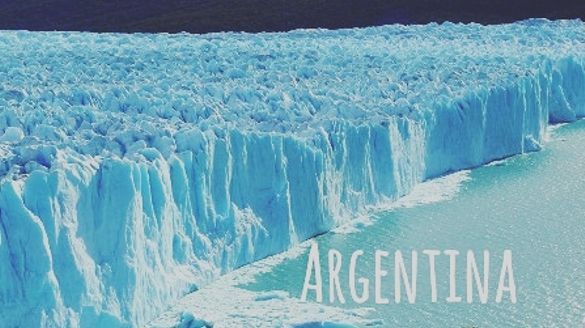 The team at Hands Up Holidays has travelled extensively in 2018 and is delighted to announce ten new destinations where families can travel in luxury and blend sightseeing, relaxation, adventure and giving back.
These transformational volunteer projects range from elephant conservation in Sri Lanka to hurricane relief in Puerto Rico to creating furniture from recycled pallets for low-income families in Hungary, and a lot else in between. Read on to discover more.
1. Sri Lanka will be one of the hottest destinations in 2019, and with us, make your luxury adventure meaningful by helping conserve elephants, sea turtles, or renovate homes.
2. Argentina has a dazzling array of landscapes, and you can explore as many as your time allows, and make it meaningful by renovating a school.
3. Hungary keeps on getting better, and we are thrilled to begin offering it in 2019 – build furniture from recycled pallets, clean rivers, and create compost containers, wooden toys for schools, and bird houses.
4. Eternally popular Greece is now part of the Hands Up Holidays portfolio where you can be the change conserving endangered loggerhead turtles.
5. Another paradise location, Dominican Republic is perfect for families seeking luxury and wanting to make a difference: build a home, or renovate a basketball court or baseball pitch, interacting with the locals throughout.
6. Croatia and Montenegro are the "dynamic duo", offering breathtaking scenery, superb cuisine, friendly people and ways families can bond together by making a difference. Explore just one, or ideally both!
7. Myanmar has had a turbulent recent history, and you can play a part in shaping a positive future, building a home for a family in need. Blend this with fascinating cities, enchanting lakes, and remarkable ruins, all in luxury.
8. Puerto Rico has been damaged by hurricane and you can help the nation get fully back on its feet, with coastal cleanups, tree planting, bird counts and iguana surveys. Combine this with luxury, relaxation and adventure for an inspiring family vacation.
9. Yet another island paradise, St Lucia is ideal for families seeking luxury and a way to give back. You can combine luxury with adventure, relaxation and assist at a remedial reading program, help with homework in or provide mentoring and support to disadvantaged youth.
10. Panama has long been in the shadow of its neighbor Costa Rica, and is emerging as an awesome alternative, with fewer crowds and equally wonderful wildlife – you can even make a difference funding and building a wildlife rescue center!
All of these destinations will be loaded on the Hands Up Holidays website in the coming weeks, and all are available to be booked now.
About Hands Up Holidays
Hands Up Holidays is an award winning provider of luxury family trips that combine sightseeing with philanthropy and meaningful hands-on volunteering projects. Hands Up Holidays gives families unique opportunities to interact meaningfully with the local people and engage in everything from volunteering on wildlife conservation projects to building houses to teaching, all while being immersed in local life, championing a cause and bonding closer together. With hands-on projects available all over the globe, Hands Up Holidays also ensures travel in comfort, with stays at the world's finest eco-luxury hotels and resorts and itineraries led by expert local guides.
Hands Up Holidays won the Luxperience Award for Meaningful Luxury Travel in 2018.
For more information, please visit www.handsupholidays.com.
Follow and Share with Jetsettersblog.