No Snow, No Owe: Travel Company Promise Money-Back Guarantee If No Snow in Finland This Year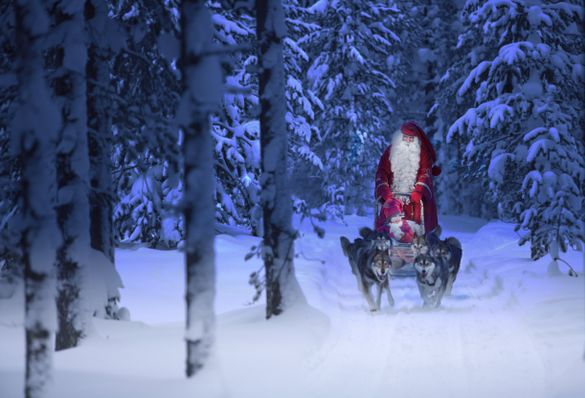 ---
Following recent headlines slamming the lack of snow forecast for the Nordic countries this winter – particularly Lapland, the home of Father Christmas – specialist travel company True Luxury Travelhave decided to put their travellers' minds at ease with a 'no snow, no owe' money-back guarantee.
Thanks to climate change and rising temperatures that saw a scorching hot summer, Lapland has had little to no snow so far this year.
Finland would typically begin to see the start of winter in late August and September, which would last around seven months – although normally snow begins to fall during November, perfect timing for a December winter wonderland experience.
While Finland is typically known to experience snow for the entire latter half of the year, True Luxury Travel recommend travelling from mid-December onwards for an almost guaranteed winter wonderland experience. However, recent headlines have left many travellers concerned that even their December snowscape dreams may be a fairytale which won't come true.
Of course, a lack of snow doesn't have to mean that your holiday is ruined, but it is understandably a concern for people who have booked to go abroad in order to experience a winter wonderland, complete with reindeer and Father Christmas.
That's why True Luxury Travel, will now be offering a money-back guarantee this year for all booked December customers if there is no snow from the sky or on the ground at all during the duration of their stay.
Peter Fisher, Managing Director for True Luxury Travel has said: "Here at True Luxury Travel our main objective is our guests, and taking all measures possible to ensure they have the holiday of their dreams.
"Obviously, we understand the concern at the moment with the lack of snow predicted, which is why we've put this measure in place to take the stress out of our guests' trips. Now the only thing they have to worry about is whether they're on Santa's naughty or nice list!"
A spokesperson for Visit Finland has said: "Following an unseasonably hot summer and autumn in Finland, Lapland is yet to see heavy snowfall which would traditionally have fallen by now".
True Luxury Travel are dedicated to creating the finest, tailor-made holidays travellers can find, specialising in family holidays, safaris, honeymoons, adventure trips and couples' getaways.
The True Luxury Travel Father Christmas Experience in Finland, gives guests the chance to bake cookies with Mrs Claus and have a private meeting with Santa, after going husky sledding and reindeer sleighing. The incredible holiday is virtually sold out for 2018, with many families and travellers looking forward to a magical snowy setting straight out of a fairytale.
If there is no snow for these travellers visiting Finland in 2018 with True Luxury Travel the money-back guarantee can be claimed up to 30 days after return by contacting True Luxury Travel. Full terms and conditions can be discussed by contacting the team.
Follow and Share with Jetsettersblog.