Catch Waves With a World Champ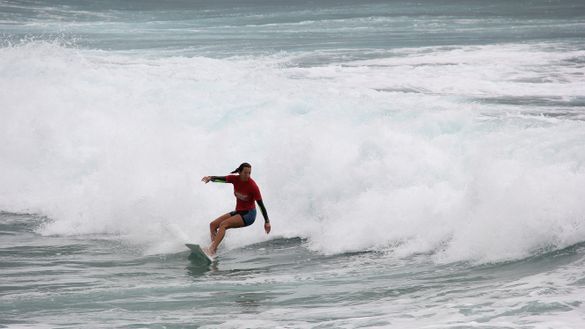 ---
Seven-time world champion surfer Layne Beachley AO is set to give Gold Coast surfing enthusiasts the chance to test their mettle when she takes on some of the city's leading businesses in the name of charity next month.
The call is out for Gold Coast businesses to take part in the Wyndham Destinations Corporate Surf Challenge, which raises money for the FSHD Global Research Foundation, a not-for-profit organisation improving quality of life for people with facioscapulohumeral muscular dystrophy (FSHD), a muscle wasting disease.
The surf challenge will be held at Duranbah Beach on Friday, October 12 and will see up to 20 teams of four battle each other for supremacy, through heats in the morning then semi-finals and a final in the afternoon.
"As one of the city's leading employers, Wyndham Destinations is proud to be organising this event for the Gold Coast business community. It is an innovative way for industry leaders to meet each other, inspire and engage their staff and support an important cause, all while having fun," said Barry Robinson, President and Managing Director, International Operations for Wyndham Vacation Clubs.
"Since this annual event began, it has raised more than $200,000 which has helped the FSHD Global Research Foundation on its quest to treat and cure this difficult condition."
Wyndham Destinations Asia Pacific employs almost 700 staff in its corporate centre at Bundall and three Gold Coast properties: Wyndham Vacation Clubs Kirra Beach, Wyndham Surfers Paradise and Ramada by Wyndham Hope Harbour.
As the brand ambassador for the company, Beachley will be part of a team featuring Mr Robinson and up-and-coming surfing star, Logan Steinwede.
"Despite the expertise in the team, a win is by no means guaranteed," she said. "I intend to put my best foot forward and I look forward to the challenge Gold Coast businesses will provide on the day. It is always a great occasion and I encourage businesses to get on board – literally."
Every member of the winning team will receive a custom-made surfboard, while a raffle and live auction will take place on the day.
Teams from Wyndham Destinations, Hawaiian Airlines, Stella Recruitment, Cervus Private Wealth, ICE Cruises, Multiplex Australasia and Bespoke Interior Solutions have already registered for this year's event.