Big Bus Tours Booking Platform Instant Access to Tour and Attraction Tickets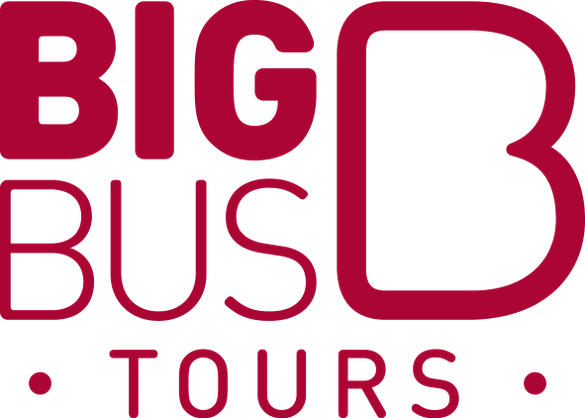 Los Angeles, May 2019: Big Bus Tours has officially launched the company's first ever Partner Booking Platform. The company's global resource site provides easy and efficient access to all its partners to book Big Bus Tours and other attraction products.
Offering a simplified booking solution, online and offline partners including travel agencies worldwide, can sign up, directly on the platform for instant access to book products at wholesale rates. Customer facing in-destination partners including hotel concierges, ticket agencies, retail outlets and kiosks, as well as travel agencies, in any of the 22 cities Big Bus tours operates in, can sell directly to customers at retail rates.
With an engaging user interface that works seamlessly across all digital devices, products can be viewed, compared and booked directly from the home page, which also features service information, FAQs and other product updates.
Tickets featuring unique QR codes can be sent directly to customers via email and SMS. These QR codes can be scanned directly from the customer's mobile device, offering a truly paperless ticketing solution.
Partners can easily search bookings and commercial information can readily be downloaded. Partners can also contract directly through the site and create multiple user IDS under one account for convenient use by companies and teams.
Following a testing phase, the platform is now live and already in use by thousands of partners across 17 cities including Dubai, Abu Dhabi, Los Angeles, New York, Las Vegas, Washington DC, San Francisco, Chicago, Miami, Dublin, London, Budapest, Paris, Vienna, Rome, Hong Kong and Singapore.
Big Bus Tours' Executive Vice-President of Global Growth, Omid Golshan said "Big Bus Tours is the most efficient and convenient way to explore and discover a city; we want that same efficiency and convenience to be the hallmarks of our partnerships and our B2B booking experience, as a result, we have developed a bespoke global Partner Booking platform to provide instant access to Big Bus Tours and attraction tickets to partners throughout the world. Partners in Big Bus destinations can access a broad range of products across their city more efficiently; while partners across the globe can book Big Bus Tours products in any Big Bus Tours destination."
For more information contact the Sales Enablement Team at BookingSupportBigBusTours.com.
Big Bus Tours is the world's largest operator of open-top sightseeing tours, fueling the spirit of adventure in 22 world-famous cities across four continents. Beginning its journey 28 years' ago, with a fleet of only three buses, Big Bus Tours has swiftly expanded to a global fleet of hundreds of open-top buses, turning 5.5 million tourists into explorers, every year. Big Bus Tours operates in Los Angeles, Singapore, Dublin, London, Dubai, Hong Kong, New York, Las Vegas, Chicago, Abu Dhabi, Budapest, Istanbul, Miami, Muscat, Rome, Paris, Philadelphia, San Francisco, Darwin, Sydney, Vienna and Washington DC, with a sightseeing concept designed to provide a flexible approach to city discovery. Each open-top bus tour provides a hop-on, hop-off facility at a variety of interesting locations, with complimentary additions to enhance the visitor sightseeing experience. In February 2015, private equity firm Exponent purchased Big Bus Tours, with a shared vision to make Big Bus Tours the number 1 thing to do in each world-famous city.  In 2016, Merlin Entertainments PLC became a shareholder, offering a natural synergy with Big Bus Tours and Merlin attractions and experiences around the world. With entertaining guides and commentary and knowledge of the latest events in each city, the Big Bus City Crew leaves every passenger with a story to tell. A perfect city companion, The Big Bus Tours app includes tour highlights, city guides and map and real-time bus tracking, downloadable in the Apple and Android App stores. For more information log onto the Big Bus Tours website www.bigbustours.com.
Follow and Share with Jetsettersblog.