iSuperdrive Opens-Up the Luxury Car Market to Travellers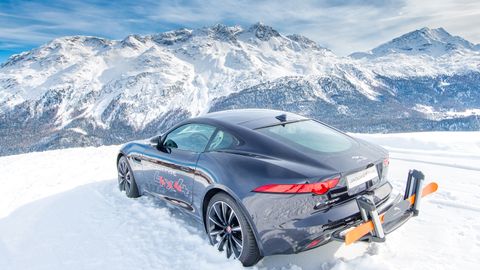 Tags: car rental, luxury cars, road trips, car hire, Luxury travel, Driving Holidays, Adventure travel, Classic Cars, wedding cars, supercar rental, driving experiences
---
International car rental company, iSuperdrive.com makes luxury cars more accessible and affordable than ever before, by allowing customers to rent cars directly through local owners, when travelling in the UK and abroad.
A unique addition to the sharing economy, iSuperdrive works with a trusted network of partners to offer the most competitive rental prices on thousands of vehicles from iconic brands including Aston Martin, Mercedes, Jaguar, Bentley, BMW, McLaren, Porsche, Lamborghini, and Ferrari. Partners include HR Owen of London, Milano Luxury Rent, Dream Drives Melbourne, Paris Luxury Car, Hertz Dream Collection and Solo Marbella.
David Robertson, CEO of iSuperdrive comments: "All of us at iSuperdrive are passionate about cars and travel, so we are thrilled to be combining the two by launching a service which allows our customers to have better access to luxury cars while they explore new destinations. We have developed a convenient, affordable and user-friendly service that seamlessly provides added value to our customers' experiences and can be tailored to suit their individual preferences."
The service is free, transparent and can be seamlessly accessed via smartphone and does not require an account. The site's unique price comparison functionality enables customers to review multiple quotes from a selection of local suppliers and manage them quickly and easily. By booking direct with local fleet owners, it means there are no hefty sales commission fees from brokers, so customers are guaranteed the best available price.
In addition to luxury car hire, iSuperdrive also provides access to classic cars, chauffeur services and driving experiences. It offers a wide range of vehicles to rent, from supercars to 4x4s and classic motors. Whether customers want to glide away on their honeymoon in a convertible Aston Martin, cruise along the Côte d'Azur in a Ferrari California T, test drive concept cars at Europe's most illustrious tracks, or ride through the Tuscan hills on a vintage Vespa, this new service greatly enhances the consumer travel experience.
About iSuperdrive
iSuperdrive is the world's first luxury car hire provider to offer a 'direct from owners' price comparison and booking service.
Via its international and ever- expanding network of carefully selected fleet owners, iSuperdrive offers a vast choice of supercars, vintage, classic, concept, 4×4 vehicles and sports cars for hire.
iSuperdrive operates a subscription model with its fleet owner partners who pay for listings on the platform. No fees are passed on to customers.
For further information, visit: www.iSuperdrive.com
About the founder
iSuperdrive was founded and is managed by David Robertson, a former British Formula Renault Sport Championship driver and ARDS certified Racing Instructor with Silverstone Racing School. David's extensive motorsport experience has also included working with manufacturers of leading brands as a test and performance driver. The iSuperdrive concept has been built upon his extensive knowledge of media, marketing, internet technology, a passion for cars and providing customers with vehicles that offer first-class driving experiences.
Follow and Share with Jetsettersblog.