Specialist Journeys' Top 10 Tours for 2019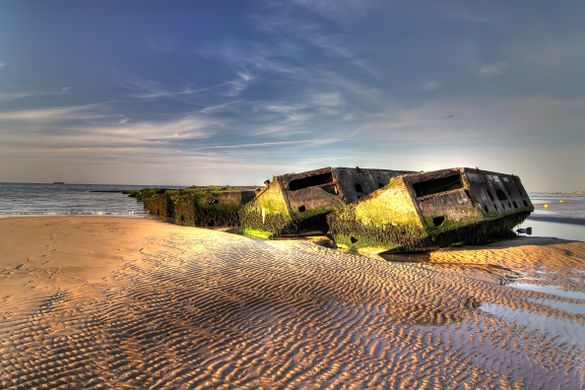 ---
Now that the New Year has arrived, it's time to turn travel resolutions into plans and make your dream holiday a reality. There are many reasons to explore the world over the next 12 months, as there are every year, but we have rounded up some of the trips across all of our brands that will be even more special in 2019, thanks to anniversaries and nation-wide events.
1) Sri Lanka
A country that Lonely Planet recently declared its No.1 destination to travel to in 2019, Sri Lanka should be on everyone's bucket list. Tourist arrivals to Sri Lanka grew by 10.3% in 2018 and it is expected to be a popular place this year, which comes as no surprise thanks to its incredible temples, vibrant culture and sheer wealth of authentic experiences on offer. Andante Travels will operate a 15-day tour of the country this coming November, which is led by an expert in art history and will visit no less than six awe-inspiring UNESCO-listed sites. There is also the chance to witness an evening puja ceremony at the Temple of the Tooth.
https://www.andantetravels.co.uk/tour/1072/SriLanka/Sri-Lanka.html
2) 350th anniversary of Rembrandt's death
2019 marks the 350th anniversary of the death of legendary Dutch artist Rembrandt, who passed away aged 63 on October 4th, 1669. Book a place on Andante Travels' Netherlands – An Introduction to Dutch Painters tour this year and take a very special out-of-hours private tour of Rembrandt's House Museum in Amsterdam along with visiting the Rijksmuseum, which is exhibiting all 22 paintings, 60 drawings and over 300 examples of Rembrandt's prints from its collection between February 15th – June 10th.
https://www.andantetravels.co.uk/tour/996/Netherlands/Netherlands—An-Introduction-to-Dutch-Painters.html
3) 200th anniversary of the birth of Queen Victoria 
On 24th May, it will be the 200th anniversary of the birth of Queen Victoria. To celebrate, the Royal Mint will launch a commemorative £5 coin, and Brightwater Holidays has created a special tour that takes in locations that played an important part throughout her life. From her favourite home of Osborne House on the Isle of Wight, where guests can wander its gorgeous gardens and see the bedroom where she passed away on January 22nd, 1901, to the iconic Windsor Castle – this brand new tour covers it all.
https://www.brightwaterholidays.com/tours/garden-tours/queen-victoria-and-the-isle-of-wight
4) 75th anniversary of D-Day Landings
June 6th will mark the 75th anniversary of the D-Day Landings and Historical Trips has a tour on offer this coming summer that will explore the events in full. Tour Southwick House, where the landings were planned. Follow the journey of the operation from Portsmouth to Caen in France. Stand before the Bayeux Tapestry and pay respects at the Bayeux War Cemetery, and join a former member of the Arromanches Town Council – and Ambassador for Remembrance – for lunch and a look at his personal collection of memorabilia.
https://www.historicaltrips.com/tour/112/UnitedKingdom/D-Day–The-Liberation.html
5) 30th anniversary of the fall of the Berlin Wall
November 9, 1989, saw the fall of the Berlin Wall and for anyone with an interest in its history and impact, a place on Andante Travels' Bare Bones – Essential Berlin tour will shine a light on what this structure truly meant to Germany. Embark upon an unusual tour of escape tunnels hidden beneath the Berlin Wall, which were dug by citizens in order to try and flee to the West. The knowledge and expertise of local guide Nick Jackson will illuminate this period in history to anyone who books themselves a place.
https://www.andantetravels.co.uk/tour/1065/Germany/Bare-Bones–Essential-Berlin.html
6) 2019 European Capital of Culture – Matera, Italy & Plovdiv, Bulgaria
This year, two cities share the most prestigious cultural initiative of the European Union – the European Capital of Culture. Matera in Italy and Plovdiv in Bulgaria have both been honoured with this coveted title, making them places you simply must visit in 2019. Experience the history and heritage of Matera with Andante Travels on its Puglia and Basilicata tour. If you've always wanted to discover the fascinating sites of Plovdiv, join Andante's Bulgaria – Thracians & Churches tour, which spends an entire day exploring this rising star of a city.
https://www.andantetravels.co.uk/tour/1085/Italy/Puglia–Basilicata.html
https://www.andantetravels.co.uk/tour/583/Bulgaria/Bulgaria–Thracians–Churches.html
7) Japan – Host of the 2019 Rugby World Cup and 2020 Summer Olympics
The next two years will be big for Japan. It will play host to the Rugby World Cup this coming September and then in summer 2020 the Olympic Games will be held in Tokyo. While Specialist Journeys' tours don't cater to these events specifically, there are a few tours of Japan during the next 12 months that will inspire, educate and enchant any traveller. Discover Temples, Treasures & Traditions in Japan with US-based company Archaeological Tours in March, an experience that will introduce guests to street food and culture, and will take them back through the country's rich history. Or, explore Power and Spirituality in Nara and Kyoto this Spring with Archaeological Tours, visiting the evocative Bamboo Forest, the world's largest Bronze Daibutsu and the renowned Golden Pavilion. With Andante Travels, embark upon an Exploration of Japan's Arts and enjoy hands-on workshops in calligraphy and origami, or uncover the enchanting stories of this Land of Contrasts in the company of an expert in Jomon archaeology.
8) Short Opera Breaks
With a rise in numbers of people choosing to holiday at home in the UK, Andante Travels' new range of Short Opera Breaks offer the very best in brief cultural getaways that boast unique special access and tickets to rousing performances. Choose from Garsington Opera, Holland Park, Glyndebourne Opera, Buxton Festival or Longborough Festival. Go behind-the-scenes at renowned venues, meet members of the performing cast and experience a few days of complete immersion in the opulent world of opera. Trips start from just £950pp. 
9) Walking Wine Tours
Many of us are now choosing holidays where keeping active is as important as the experiences we enjoy during them, which is why Arblaster & Clarke have launched a range of walking wine tours. Travel on foot between vineyards and restaurants, between quintas and family-run wine producers, and between expert-led tastings in glorious locations and hand-picked hotels. On Walking the Douro, indulge in fortified ports as well as locally produced wines in the company of likeminded people. Walking Burgundy will take wine-lovers to beautiful châteaux and around Mersault's stunning vineyards. Choose Walking the Rhône Valley and taste your way around the revered Châteauneuf-du-Pape region. Or, perhaps, see what our home country has to offer on the English Wine Walk tour, where Nyetimber – usually closed to the public – opens its doors to guests eager to sample its delights. Walking wine tours start from just £895pp.
10) Food Tourism
One of the growing trends of the year is bound to be food tourism. 2018 saw a move away from the usual 'fly and flop' packages to the more authentic and 'off-the-beaten-track' experiences that can really tell a story about a destination, many of which were focussed on culinary highlights and gastronomy. With this in mind, Authentic Adventures recently unveiled a collection of unusual Italian Food Holidays in partnership with TV food judge Gregg Wallace, which will take eager foodies away from the typical tourist hotspots in search of something different. Join a shepherdess as she herds her prized flock of Zerasca sheep in the Tuscan mountains. Follow an expert tartufaio and his skilled dog on a hunt for precious truffles in the Piedmontese woods. Be welcomed by monks into a church in Palermo as they teach you how to make traditional marzipan fruits. These tours will show you a brand new side to Italian food and what mealtimes mean in this culture, and Gregg Wallace himself will join three out of the seven tours* not as the expert guide, but as a lover of food and guest.
Parma in the Springtime – a three-day taster tour
Tastes of Parma – Parmigiano, Prosciutto & Porcini Mushrooms*
Bologna – The Gastronomic Capital of Italy
Food Secrets of Tuscany*
Truffles, Cheese & Chocolate in Piedmont*
Markets, Marsala & Marzipan – Flavours of Western Sicily
Almonds, Pistachios & Aztec Chocolate – The Best of South-East Sicily
Specialist Journeys
The Specialist Journeys Group is a collection of some of the world's finest niche tour operators. As a group, it is determined to maintain the unique elements of each of its brands, which are Arblaster & Clarke, Brightwater Holidays, Historical Trips, Andante Travels, Arcaheological Tours and Authentic Adventures.  
Specialist Journeys is not just a single business, but a 'family' of tour operators. As with all families, each individual member (or company in this case) has its own oddities, brilliance and quirks. For example, if you travel with Arblaster and Clarke to the decadent French region of Champagne, you will have a very different experience to guests wandering around Monet's iconic gardens with Brightwater Holidays. And travellers who get to stand before the evocative ruins in Pompeii and learn the stories behind the remains will experience something far removed from those who visit concentration camps with Historical Trips.  
In spite of their differences, each Specialist Journeys company shares an ethos – an aspiration, really – to provide truly memorable, inimitable and magical holidays for its customers. The 'special' in Specialist Journeys comes when guests lie on the floor of an empty Sistine Chapel, staring up at Michelangelo's creation away from the usual throng of tourist crowds. Or when customers get to enjoy a private tour of Prince Charles' wonderful garden at Highgrove. Or when a Dunkirk veteran joins Historical Trips guests to share deeply personal stories.
Follow and Share with Jetsettersblog.