Uncover enchanting treasures in Great Britain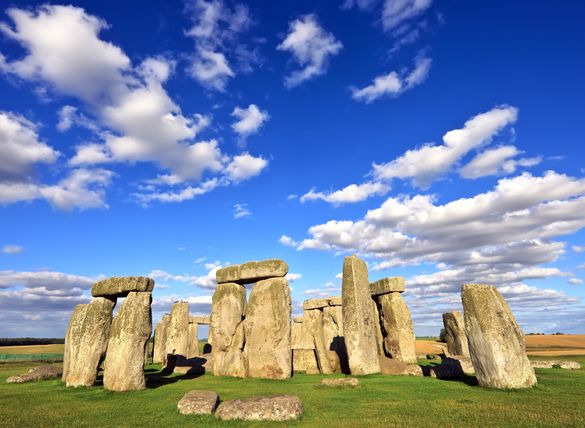 ---
With its elegant castles, majestic moors, lush fields and quaint fishing villages, Great Britain has intriguing destinations at every corner. On Insight Vacations trips to Great Britain,you'll explore the region's intriguing architecture, artistic treasures and vibrant history in style and comfort. As a leader in premium guided vacations, Insight's dedicated Travel Directors will take you on a journey of a lifetime by introducing you to locals and exquisite dining, and guiding you to iconic landmarks.
You can cherish the charming and diverse culture of Great Britain on these three Insight trips:
Best of Britain (11 Days):  From the home of Shakespeare, to the moors of Scotland and the beautiful Cornish Countryside, you'll find best of all that Britain has to offer on this journey. While in Edinburgh, you'll gaze your eyes on the magnificent Palace of Holyroodhouse, join a Local Expert at Edinburgh Castle to view Mons Meg and admire New Town's 18th century neoclassical Adam facades.  In London, go back in time to the Renaissance while visiting William Shakespeare's birthplace that's full of interesting memorabilia and artifacts relating to his life. Admire the quaint countryside of Devon while savoring a farm-to-table mouthwatering meal at the 18th century Heskyn Mill restaurant, prepared from organic seasonal produce that's freshly-picked from the surrounding fields.
Gems of Britain (5 Days):  This spirited journey captures the essence of Britain with a fantastic cross-section of Britain's historic towns, traditional heritage, cultural figures and idyllic scenic landscapes. In the City of Bath, a UNESCO World Heritage Site, you'll visit the Roman Bathsand Pump Room, built by the Romans over 2000 years ago as a place to wash and socialize. Explore the former Roman fortress town of Chester with a guided walk along part of the city walls. Admire the Eastgate Clock, cathedral, black and white 'Rows' and remains of the Roman Amphitheatre. Travel across Salisbury Plain to visit the pre-historic and mysterious Stonehenge, where the strange and awe-inspiring monoliths are reputed to be up to 5,000 years old. Have some leisure time with scenic drives of the beautiful British countryside with scenery of the English Lake District and Welsh Marshes, along with the Severn Bridge.
Elegance of Great Britain (12 days): This journey is a must for those who love literature and Britain.  You'll visit the magnificent Lincoln Castle and admire one of the four remaining copies of the Magna Carta that's over 800 years old.  Along the way, you'll get a royal experience visiting the Ardgowan Estate, as Sir Ludovic Shaw Stewart welcomes you to his family castle. You'll learn from Sir Ludovic the history of the area, the Shaw Stewart family and the castle itself, and afterwards enjoy traditional Scottish tea and scones.
In the historical city of Salisbury you'll observe an architectural timeline from the city's medieval walls and half-timbered Tudor town houses, to Georgian mansions and Victorian villas. On a private tour of Birdsall House, you'll enjoy a glass of sparkling wine and canapes as you learn about the estate, and then sit in the stately dining room to join a member of the Willoughby Family for dinner. Fans of literature will have a chance to visit the grave of the English poet, William Wordsworth, and visit the Brontë Parsonage Museum that provides a fascinating insight into the life of the Brontë family.
From now until April 4, take advantage of our incredible air offer of $250 off per person on Economy, $300 off per person on Premium Economy or $350 off per person on Business Class. This exclusive offer is valid for travels from April 1 to Dec. 31 and can save you up to $700 per couple. Live your stylish life and join us in 2019 on an escorted journey as we venture to some of the most iconic and remarkable destinations in Europe and beyond.
Follow and Share with Jetsettersblog.