Visit Greece with Insight Vacations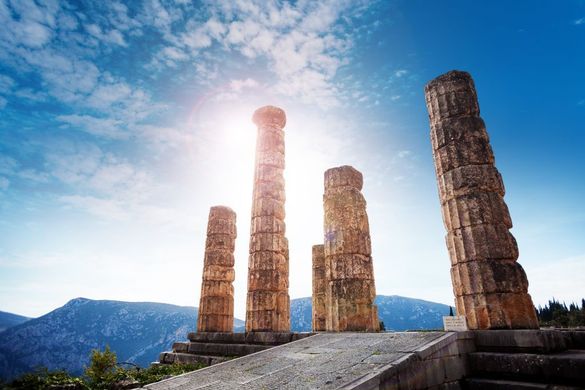 ---
Blessed with stunning landscapes, captivating cuisine, legendary landmarks, and ancient cities with deep historical significance, Greece and the countries of the Eastern Mediterranean are some of the most intriguing places on the planet to visit, especially during the autumn, winter and spring months.
Insight Vacations, the leader in premium escorted journeys, offers six unforgettable and life-changing itineraries to this remarkable region. Our immersive trips show you the many magnificent sides of the region and will simultaneously satisfy your inner foodie, history buff, amateur archaeologist and art lover.
Here are five key reasons to book a trip to Greece or the Eastern Mediterranean this fall, winter or spring with Insight Vacations:
Fall foliage, fewer crowds, lower temperatures: Not only are the hills ablaze with leaves shimmering a thousand shades of red, gold and yellow in the fall, but the crowds have thinned out significantly, and temperatures are quite mild. Guests have more personal space, fewer hot days, and even more stunning scenery to admire.
Connect with locals: Insight introduces travelers to fascinating local people, whether it's artisans at a family-run pottery studio in Mycenae, or members of a Cappadocian family as they invite you into their home for some genuine Turkish hospitality.
Top-rated highlights come alive: You'll get more than just a superficial look at must-see spots such as the Acropolis, the Blue Mosque, and the rose-red city of Petra when you explore them with a knowledgeable Local Expert. And you'll see mesmerizing cultural performances by groups such as the mysterious Whirling Dervishes in Turkey.
Authentic local flavors: Insight introduces you to local cuisine in innovative and immersive ways, from a Greek cooking demonstration in Olympia, to a festive Celebration Dinner at a family- run restaurant in Crete, to an authentic Shabbat dinner in Jerusalem.
Group camaraderie: Sure, you could see Greece and the countries of the Eastern Mediterranean independently, but why not visit with a group of friendly, like-minded fellow travelers? You'll have companions to socialize with during outings and meals, and you may even make life-long friends. Plus, all Insight journeys are accompanied by a dedicated Travel Director who will take care of all the logistical details – which means you'll have more time to enjoy each destination with your new friends!
Here are three Insight itineraries that can show you the best of Greece or the Eastern Mediterranean:
Glories of Greece: This popular 8-day Regional Journey covers a multitude of ancient sites, mystical monasteries, and majestic monuments that date back to the 10th century B.C. Starting and ending amid the legendary ruins of Athens such as the Parthenon and the Temple of Zeus, the trip continues to the pinnacles and monasteries of Meteora, the Sacred Way of Delphi, the stadium at Olympia, and the royal bee-hive tombs of Mycenae. Guests also have the option to visit the picturesque and lively town of Trikala, considered the birth place Asclepius, the "God of Medicine." Priced from $2,150 pp.

Wonders of Turkey: On this remarkable 12-day odyssey through Turkey guests will visit the stunning white terraces and pools of Pamukkale, the battlefields of Gallipoli, the legendary city of Troy, and the rock-hewn churches of Göreme. They'll see the artifacts of Ephesus, explore the underground caves of Cappadocia, and learn about traditional Turkish pottery-making in Avanos. Of course there's plenty of time to explore the marvelous mosques and bazaars of Istanbul, and the modern-day capital of Ankara. Priced from $1,895 pp. 
Israel and Jordan with Dead Sea: Guests step back into biblical times on this epic 15-day itinerary through the iconic religious sites and fascinating hidden gems of Israel and Jordan, once the marching grounds of Roman legions, Muslim armies and Christian crusaders. They'll discover the ancient markets and squares of Jaffa, the Church of the Annunciation in Nazareth, the Mount of Beatitudes where Jesus preached the Sermon on the Mount, and the rose-red city of Petra. They'll ride the cable car to the top of Masada, float in the Dead Sea, and even get an introduction to life on a kibbutz. Priced from $5,525 pp.
For reservations, contact your favorite travel agent, call Insight Vacations at 1-888-680-1241, or visit www.insightvacations.com
Follow and Share with Jetsettersblog.