What's New in Tuolumne County's Yosemite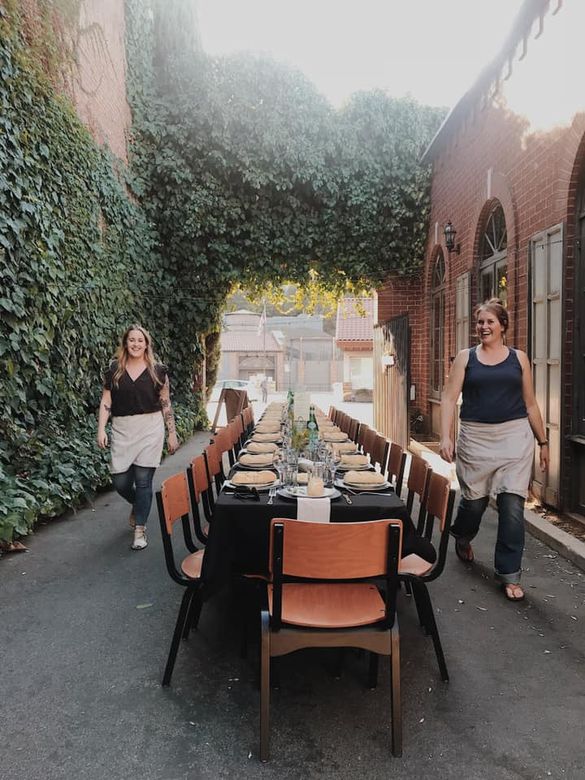 ---
SONORA, Calif.- December 26, 2018- Same County, new adventures. In an everchanging world where growth offers more for visitors to see and do, Northern California's Tuolumne County is keeping up with growing trends. New businesses, expanding businesses, and new attractions increase the adventures that await travelers in Tuolumne County. Travel just 2.5 hours east from the San Francisco Bay Area to freshen up old stories or create new ones in Tuolumne County's Yosemite National Park, Gold Country, and High Sierra.
Yosemite–
Yosemite National Park never gets old, with 1,169 square miles to explore there is always an adventure to be found even from high above. Those looking for the ultimate Yosemite adventure can catch the view of the park from the sky in Northern California's Tuolumne County. While on a commercial flight, the naked eye can catch a glimpse of Half Dome, but the professional pilots at Yosemite Flights Tours will get passengers up close and personal with the park. With flights out of Columbia airport adventurers can choose from packages that include, Soaring over El Capitan and Half Dome to Tuolumne Meadow's Grand Canyon of Yosemite, and sunset flights. Or if the adventure calls for more national parks, they can take in a cool morning flight over Yosemite while en route to Death Valley. To book a flight visit, https://www.yosemiteflighttours.com/.
Head to the Yosemite Gateway town, Groveland, for some flashback features. Yosemite Pines RV Resort and Family Lodging is taking it back to the pioneering era for an overnight stay on the outskirts of Yosemite National Park. Sleep in the all-new Conestoga Wagons for the ultimate rustic and unique Old West experience, but don't fret because these babies are loaded with all the upgraded features for glamping like Keurig coffee makers and air conditioning. There may not be horses to pull these old-fashioned wagons, but the resort is home to a petting farm with an array of adorable animals. At night relax around the fire-pit and look up as there are no city lights to blur the sparkle of the starry night sky. As they say in the Old West, "Take the bull by the horns," and be one of the first Pioneers to stay in these wagons. To book an authentic wagon stay, https://yosemitepinesrv.com/.
Boardrooms are a bore, conference centers are stale, and the city is a zoo, so escape to Yosemite's Tuolumne County for most unique and adventurous reunions, meetings, or group retreats. Located minutes from the entrance of Yosemite National Park, Tuolumne Trails offers up top of the line technology, rustic conference rooms with views of the Tuolumne River Canyon, and cozy accommodations. With trails to hike, agility courses that build teamwork, miniatures donkeys and horses, hay rides, and a heated pool this gem will more than suffice for a family reunion, annual board meeting, or incentive travel. While the summers at this camp are booked with special needs programs, the fall, winter, and spring offer some of the finest times to book a retreat and visit Yosemite National Park. For more information on booking meetings and events in Tuolumne County visit, https://www.visittuolumne.com/groups-and-meetings.
Gold Country–
High Sierra–
Black Oak Casino Resort launches a new outdoor concert venue, Westside Pavilion. The summer concert series took off in Summer 2018 with world-renowned acts like Justin Moore, Smokey Robison, and Rick Springfield. With the success of filling the foothills with music and dance, Black Oak Casino Resort will once again release a Summer Concert Series in 2019. For information on upcoming acts, https://www.blackoakcasino.com/entertainment-acts/westside-pavilion/.
A traditional High Sierra Bed and Breakfast receives high California Honors. Stephanie McCaffrey, owner of the McCaffrey House Bed and Breakfast was awarded the Peggy Mosely Award for Best Innkeeper and/or Bed and Breakfast owner in the State of California. The award was given by the state authority, California Hotel and Lodging Association. Visitors can stay at the award-winning McCaffrey House to see for themselves just why Stephanie was named the best innkeeper as she prepares a feast for breakfast, acts as a local travel expert, and creates long-lasting relationships with her guests. To book visit, https://mccaffreyhouse.com/.
About Tuolumne County, California
Tuolumne County rhymes with "Follow Me," located 133 miles/200 km east of San Francisco, is a pristine, scenic expanse reaching into the foothills of the Sierra Nevada Mountains. Gold was discovered in Tuolumne County in 1848, setting off the major gold rush of 1849. The main highways leading to the picturesque drive from the San Francisco and East Bay Area are Highways 108 and 120 from the west and Highway 49 from the north.  The State Highway 120 entrance to Yosemite National Park is considered the "front door" of the park for the San Francisco Greater Bay Area.The Stanislaus National Forest, Yosemite National Park, and other surrounding areas provide natural vistas and settings for hiking, water skiing, horseback riding, rafting, camping, snowmobiling, boating, snow skiing, fishing, and other outdoor activities. Seven restored historic hotels, four golf courses, numerous and varied dining establishments, historic saloons, four wineries and hard cider distillery, train rides, casinos, seven museums, two state historic parks, two live theaters, many bed-and-breakfast inns, and a variety of Airbnb accommodations are among the many other attributes that make the county a year-round vacation destination.  www.visittuolumne.com
Contact: Katie Kirkland, Communications and Tourism Manager, katie@gotuolumne.com, 209-533-4420
Follow and Share with Jetsettersblog.