Europe on a Shoestring: Budget-Friendly City Breaks for US travelers
dlyCity Breaks
A comprehensive analysis by Omio reveals the top 38 European destinations for budget travelers
London, United Kingdom, is the best European city for a budget holiday. The UK capital has 980free events.
Paris, France, ranks second overall, and first for free accommodation, with over 200,000options.
Florence, Italy, ranks 24th, with 88 free attractions, tours, and events.
Berlin, Germany: 27th August 2019 – Omio, Europe's leading booking platform for travel by train, bus and flight, has released a ranking of Europe's most budget-friendly cities to visit. The findings highlight the destinations with the most free activities and amenities on offer, helping savvy travellers budget their itineraries ahead of schedule.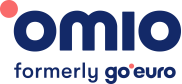 The 38 European cities selected for the study have the highest numbers arrivals every year[1]. The cities were ranked according to the number of free attractions, tours, events, Wi-Fi hotspots, accommodation, and drinkable tap water. The findings reveal that even some of the world's most expensive cities to live in have a surprising number of things to do that don't cost a dollar.
Accommodation tends to be the biggest expense when booking a holiday. While hostels offer an affordable alternative, couch surfing provides holiday-makers with free accommodation and the chance to learn about city life from a local. Across the 38 cities included in the ranking, almost two million hosts are offering their hospitality for free on the CouchSurfing platform.
Naturally, Europe's major capitals and cultural hubs have the most to do. Amsterdam boasts over 1,000 free attractions, tours and events, and Berlin has over 540 free attractions alone. For those committed to exploring Europe on a shoestring, this list of budget-friendly destinations gives savvy travelers an idea of where best to start.
The Top 10 Budget-Friendly City Break Destinations
Rank

Destination

Free Attractions

Free Tours

Free Events

Free Accommodation

Total Score

1

London

United Kingdom

275

14

980

175,990

100,00

2

Paris

France

283

27

686

205,926

92,11

3

Berlin

Germany

543

22

277

112,094

72,47

4

Madrid

Spain

85

55

272

86,413

66,75

5

Amsterdam

Netherlands

407

12

649

39,727

64,97

6

Milan

Italy

324

10

646

46,070

63,93

7

Barcelona

Spain

117

16

771

74,234

62,71

8

Lisbon

Portugal

188

52

95

21,014

55,43

9

Rome

Italy

224

9

267

58,306

53,17

10

Krakow

Poland

409

22

2

37,786

51,32
Complete results for the ranking are available here, along with a list of free events for September.
Further findings
The major European capitals: London, UK; Paris, France; Berlin, Germany; and Madrid, Spain, unsurprisingly rank first to fourth place respectively.
Free Wifi –  London, United Kingdom, ranks first for this factor, with twice as many hotspots as Paris, France.
Free events – Venice, Italy, third in the ranking of Italian cities and 17th in Europe, has 431: more thanRome, Italy, and Florence, Italy.
Free events – London, United Kingdom, ranks first with 980, and Barcelona, Spain, rankssecond with 771.
Free attractions – Berlin, Germany, has 543, the most in the ranking, and almost twice as many asParis, France.
Free drinking water – the cities that don't have drinkable tap water are: Istanbul, Antalya, Edirne,Artvin, Rhodes, Athens, Heraklion, Moscow and St. Petersburg.
Ends
About Omio, formerly GoEuro
Omio is a travel app and platform that allows customers to find and book trains, buses and flights across Europe. Partnering with over 800 European transport operators, Omio is revolutionising the travel planning experience, providing customers with more choice, transparent pricing and easier booking.
Omio lets travelers search for any location, including cities, towns and villages, showing the best possible transport combinations while eliminating the need to visit multiple websites to plan an entire trip. With Omio, travel planning is simple, flexible and personal.
The travel startup, founded in 2013, changed its name from GoEuro to Omio in early 2019. Omio is headquartered in Berlin with over 300 employees from 45 different countries. The latest funding round totalling $150 million, led by Kinnevik AB, Temasek and Hillhouse, was announced in October 2018.
Follow and Share with Jetsettersblog.