Top 5 Tips for Booking a Holiday With Kids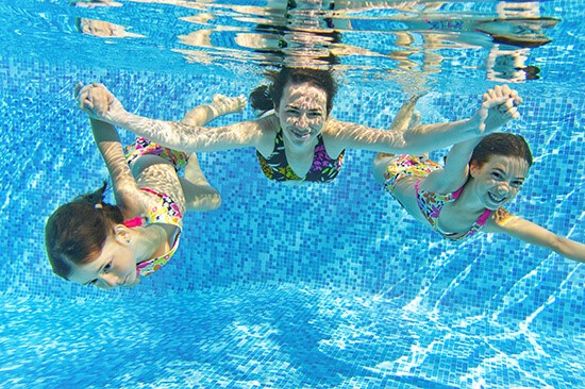 ---
Flight Centre's Travel Experts reveal their advice for a stress-free family break
Planning a family holiday alone is no mean feat. If you're not the sort of parent who seems to be able to effortlessly juggle full-time jobs, three kids, and still find time to compile a watertight holiday itinerary, you're not alone. Flight Centre's latest research shows that the majority of parents can take from one day to over a month to book a family holiday.
To help time-strapped parents book an epic family holiday, without the pressure selling and endless browsing of online booking, the Travel Experts at Flight Centre have compiled their first-hand suggestions for travelling with kids.
Your hotel should have a kids' club
According to Flight Centre, a third of parents say their biggest worry when going on holiday is keeping the kids entertained. Luckily, it only requires a quick request to your travel agent: 'our hotel must have a kids' club'. Most hotels cater for kids, but some are significantly better than others and Flight Centre's experts will know the right ones for you to consider.
Choose a family adventure holiday
The idea of lazing in the sun all day might seem like bliss to you, but your kids may disagree. If you have an adventurous family, then you should consider looking at holidays to fuel your inner adrenaline junkie. There are pre-planned itineraries that build-in time to chill out. What's more, you travel with other families, so there will likely be other kids to play with when the adults want to relax. Just ask your travel agent for some family adventure holiday ideas.
Check out the food offering before you book
When visiting a new country one of the first things to discover is the variety of local food. For kids, uncovering local culinary delights can be more of a challenge than a rewarding exploration of new flavours. Wherever you're heading, make sure that there are menus that your kids will like. Make sure to ask your Travel Expert to double check that your hotel has at least one place your kids will be happy to fill their boots.
Take trips that turn you (and your kids) into storytellers
We want to be able to tell some great stories – and so do our kids! This doesn't necessarily mean the most expensive, lavish break. Take them to Morocco where they can ride a camel across the desert and spend a night under the stars at a Bedouin camp. Or, if the outdoors isn't really your thing, then how about the theme park capital of the world – Orlando. Tell your travel agent you want a family holiday that you'll be talking about for years to come and they will turn over every stone for the most exciting options.
Remember to enjoy it
One of the most important things to remember is that, while you want your kids to be happy, your holiday is not all about them. A holiday should be an opportunity for you all to relax and share new experiences together. With one in five parents admitting that booking a holiday would be easier if they could talk to someone during the process, why not let a travel agent devise an itinerary for you and bring the kids along to enjoy the process? The big decisions have already been made for you, so all you need to do is set your alarm to make it on that tour bus.
For further information, visit https://www.flightcentre.co.uk/uk-travel-blog
About the Flight Centre Travel Group (FCTG):
The Flight Centre Travel Group (fctgl.com) is one of the world's largest travel companies with over 18,000 staff and 2500 stores across its leisure, corporate and wholesale businesses. The company's turnover in 2014/2015 financial year was £9 billion. After starting with one shop 30 years ago, FCTG has enjoyed remarkable growth and is one of the top 100 publicly listed companies on the Australian Securities Exchange.
All specialist brands under the FCTG Corporate banner offer 24/7 support and the benefits of a blended offline/online solution; global negotiation strength and unique and superior business travel products.
About Flight Centre:
The team at Flight Centre are experts when it comes to travel and are committed to providing customers with a great experience. The company's success comes down to its people, experienced Travel Experts who are passionate about finding their customers the holiday they want, for the price they want.
Since establishing the first Flight Centre store in 1995, the business has grown its team of Travel Experts to include over 80 stores within the United Kingdom, with new stores opening regularly. Worldwide, Flight Centre has an amazing 2,500 stores across the United Kingdom, Australia, New Zealand, South Africa, United States, Canada and more, making Flight Centre one of the largest and most successful independent travel retailers in the world. With its global reach and close relationships with the world's best travel providers, the company is able to provide competitive travel deals.
The Flight Centre team can organise anything from flights and hotels, car hire, tours, travel insurance, visas and more to tailor make the perfect holiday. They also have dedicated First and Business Class flight teams and Business Travel teams to help with any specialised travel needs.
For more information go to www.flightcentre.co.uk, www.facebook.com/FlightCentreUK, www.twitter.com/flightcentre_UK or www.instagram.com/flightcentreuk.
Follow and Share with Jetsettersblog.