Travel to South Africa in Honor of Mandela's Centenary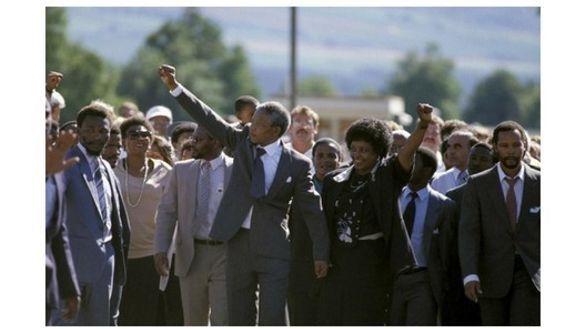 ---
2018 is a momentous year for South Africa with the Nelson Mandela Centenary marking what would have been 100 years since the iconic leader's birth. Officially July 18, 2018 – Mandela Day – marks this historic milestone as throughout the nation, and across the world, people celebrate South Africa's first black President.  Mandela's legacy as an inspirational anti-apartheid revolutionary and one of the greatest human rights advocates the world has ever seen, cemented his place as one of the 20th century's most important political figures. This year, South African Tourism invites US travelers to explore this legacy.
In Mandela's honor, national celebrations will see a series of high-profile events and memorials. On July 17, a day before Mandela Day, former US president Barack Obama will deliver the 16th Nelson Mandela Annual Lecture in Johannesburg. The theme will be "Renewing the Mandela Legacy and Promoting Active Citizenship in a Changing World," and will honor the centennial of Mandela's birth.
In Cape Town's City Hall, a life-sized statue of Madiba will be unveiled on July 24 in the place where he gave his first speech upon release from his 27 year imprisonment.
Internationally, the world's largest musical tribute will also take place on Mandela Day through a series of charitable concerts held live across the world in support of improving literacy among children. This musical tribute is organized by Mandela Concerts with the goal of raising millions of dollars towards various projects including building 100 new library units in South Africa's most vulnerable schools, developing a high school skills program, and providing 200 Toddler Trolley library programs for 5 to 6 year-old South African children by 2021.
Often respectfully referred to by his Xhosa clan name Madiba, travelers interested in following in Mandela's footsteps can download the Madiba's Journey app. South African Tourism, in collaboration with the Nelson Mandela Foundation, recently re-launched the app to include 100 historic landmarks and sites that influenced Mandela's life. From the Eastern Cape to Johannesburg to Cape Town and beyond, the app allows users to customize their own itineraries and helps guide them through key landmarks, offering context, photos and curated audio narration about Mandela's life and the 27 years he spent as a political prisoner. A few notable landmarks are highlighted below:
South African Tourism encourages travelers to celebrate, honor and explore the legacy of Mandela through Mandela themed travel packages. A selection of curated experiences are included below:
Enjoy the best of Cape Town by exploring Table Mountain and then visit either the Winelands or Cape Peninsula. After a few days in the "Mother City," head on to Johannesburg to transfer to the safari portion of your trip in Limpopo Province. You'll be able to spot all kinds of wildlife while enjoying South Africa's natural beauty. $1799/ Per person sharing (includes $280pp savings with promo code SATD280) *Terms and conditions apply
On this cultural journey to South Africa, discover Nelson Mandela's struggle, perseverance, and determination to lead South Africa to Freedom. Explore the bustling city of Johannesburg and spend 3 amazing nights in the cultural rich city of Cape Town. From US $2,499* Per Person Sharing (add a 4th Night FREE in this air-inclusive, 8 night package) *Terms and conditions apply
Explore the life and legacy of Nelson Mandela with this unforgettable journey into in South Africa. Traveling between Johannesburg, Durban, and Cape Town, you'll have the opportunity to trace Mandela's journey from freedom fighter to president and learn about the hardships of apartheid as well as its collapse and the birth of the new Rainbow Nation. From US $3,197* Per person sharing *Terms and conditions apply
For more Nelson Mandela themed packages, visit SouthAfrica.net/deals
For more information about Madiba's Journey app, visit madibasjourney.southafrica.net
Issued by W!T on behalf of South African Tourism
For more information on South Africa's rich and diverse offerings visit www.southafrica.net, follow @SouthAfrica on Twitter and @VisitSouthAfrica on Instagram and Facebook
Follow and Share with Jetsettersblog.