World's First Dive Broadcast: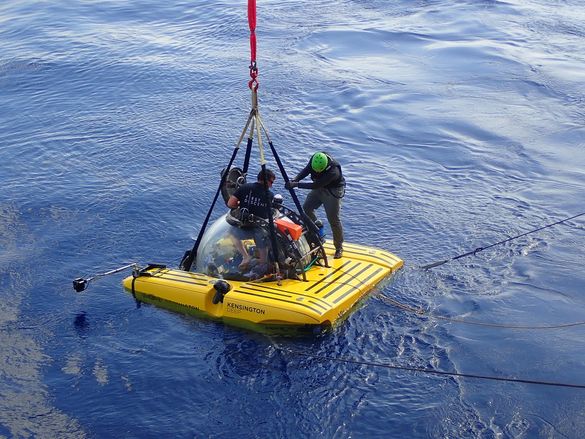 ---
Part of Blue Safari Seychelles, Alphonse Island is a pristine, luxurious nature lover's private paradise in the Seychelles archipelago, in the heart of the Indian Ocean. Blue Safari Seychelles is designed to help conserve these rare islands and atolls through sensitively designed tourism projects committed to the protection of the environment.
In the same spirit, today, British-based Nekton Mission research vessel Ocean Zephyr, stationed in the waters surrounding Alphonse Island, will make broadcast history, providing live underwater video simultaneously from two crewed submarines and remotely operated submersibles using innovative new optical- transmission technology. Researches from over 40 organisations will spend seven weeks studying under the ocean, mapping the sea floor and dropping sensors to depths of up to 2,000 meters in the waters surrounding the Seychelles.
The first deep-sea exploration in the Seychelles to document the effects of global warming has the potential for groundbreaking discoveries of species unknown to the region, as Lucy Martin, resident marine biologist at Alphonse Island explains, "From coral to larger dog sharks, this project will reveal as yet unrecorded marine life, as well as training local scientists and providing an educational platform for schoolchildren around the world through the live feed classroom". It also has implications for the Indian Ocean's ecosystem, the least explored in the world.
Another first occurred on National Women's Day when Seychellois marine researcher Stephanie Marie from the Seychelles Fisheries Authority was invited on board, becoming the first Seychellois aquanaut.
Blue Safari Seychelles also includes the islands and atolls of Astove and Cosmoledo, whose waters the Nekton Mission will also explore, raising awareness and supporting the Seychelles Marine Spatial Planning project to protect these precious waters.
Follow and Share with Jetsettersblog.