Lonely Planet Names Copenhagen the World's Top City for 2019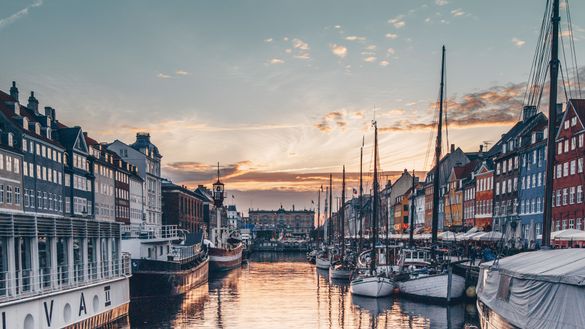 ---
Copenhagen has been named the world's top city for travellers in 2019 by world-leading travel authority Lonely Planet. The city receives the accolade in Lonely Planet's Best in Travel 2019, the highly anticipated annual collection of the best travel destinations, trends, journeys and experiences to have in the year ahead.
"Denmark's capital of cool is unstoppable" raves Lonely Planet in its description of its number one city.
Already world-renowned as a centre for Scandinavian design and architecture, the city's booming food scene, amazing sustainable credentials and new shoulder season activities are mentioned as some of Copenhagen's defining qualities. Copenhagen is in the middle of a hotel boom and over the next four years, some 8,500 hotel rooms will be added to the existing 21,000 rooms while the anticipated mid-2019 completion of the Cityringen metro line means even easier cross-town adventures. Unmissable experiences in the city recommended by Lonely Planet's experts include:
Savouring the region's terroir and ingenuity at one of Copenhagen's lauded New-Nordic restaurants such as Noma and Kadeau or more moderately priced Høst and Mes
Catching the train to Louisiana Art Museum for its world-class collection of Danish and international modern art, modernist architecture, sculpture garden and dreamy setting.
Indulging your inner child with an evening at Tivoli Gardens, which now offers a new Winter season throughout the month of February.
Each year, Lonely Planet's Best in Travel lists start with nominations from Lonely Planet's vast community of editors, researchers, locals and influencers, and are then decided upon and ranked by a panel of judges. The outcome is an eclectic list of destinations with unique, compelling and topical reasons to visit in the year ahead – as well as underlying travel trends to look for.
Tom Hall, Lonely Planet's Editorial Director, said, "This is a city well versed in the cutting edge. Cobbled streets boast groundbreaking menus and trend-setting design. Centuries-old palaces, churches and warehouses share streets and waterways with bold contemporary architecture, while the city's former Meatpacking District hums with galleries, locavore eateries and on-point indie bars. Copenhagen is the epitome of Scandi cool and deserves to be recognised on the global stage."  
Dennis Englund, VisitDenmark's Director in the UK & US, said, "This accolade highlights the city's fundamental traits and iconic characteristics and proves that Copenhagen is one of Europe's hottest destinations. The city is renowned for its constant innovation in culture, design, architecture and gastronomy and as the epitome for Danish culture, the same characteristics apply to the rest of Denmark where exciting new hotels, restaurants and attractions are set to open in 2019."
Lonely Planet's Best in Travel book is now in its 14th edition and the landing page, www.lonelyplanet.com/best-in-travel, features tips and videos on visiting Copenhagen and the other top 10 cities, countries and regions. More information on Copenhagen can be found here www.visitdenmark.com/copenhagen-lonely-planet-best-in-travel
—ENDS—
Notes to Media:
*To be used for editorial purposes in connection with Lonely Planet's Best in Travel 2019 only
Top 10 Cities in Lonely Planet's Best in Travel 2019
Copenhagen, Denmark
Shēnzhèn, China
Novi Sad, Serbia
Miami, Florida, USA
Kathmandu, Nepal
Mexico City, Mexico
Dakar, Senegal
Seattle, USA
Zadar, Croatia
Meknès, Morocco
Best in Travel 2019
Sri Lanka – the island opening up to new travellers like never before – claims the coveted spot as the number one country to visit in 2019, while the Piedmont area of Italy, home to Leonardo Da Vinci and new UNESCO heritage sites has been named the number one region. Egypt's Southern Nile Valley, is Lonely Planet's best value destination for 2019. Lonely Planet's experts also select the best New Openings, Places to Stay, Food Experiences and Attractions for Kids.
About Lonely Planet
Lonely Planet is a leading travel media company and the world's number one travel guidebook brand, providing both inspiring and trustworthy information for every kind of traveller since 1973. Over the past four decades, they've printed over 145 million guidebooks and grown a dedicated, passionate global community of travelers. Lonely Planet can be found on lonelyplanet.com, mobile, video and in 14 languages, nine international magazines, armchair and lifestyle books, ebooks and more. Visit lonelyplanet.com or follow along on social media Facebook (facebook.com/lonelyplanet), Twitter (@lonelyplanet), Instagram (instagram.com/lonelyplanet) and Snapchat (@lonely.planet)