Ski Club of Great Britain winners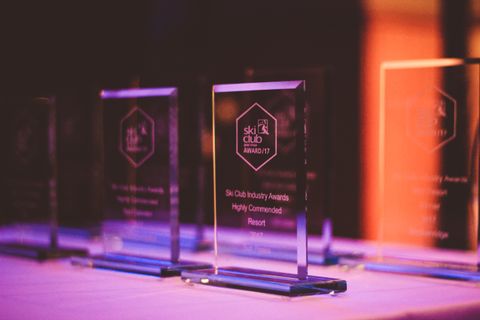 ---
The Ski Club of Great Britain has named Breckenridge, Ski Safari and Lockwoods as winners of its Industry Awards.
Based on NPS scores taken from the Ski Club of Great Britain's annual Consumer Research Survey these publicly voted awards recognise the ski industry companies who excel at providing the UKs snowsports enthusiasts with the best experience. The awards were given out at the Ski Club's Industry Award party at the Bluebird in Chelsea last night.
In the Best Resort category, North American resorts took a clean sweep of the top 5 – Breckenridge was named winner with Sun Peaks achieving a Highly Commended 2nd place, Canadian resorts Banff and Whistler were 3rd and 5th respectively with US destination Park City in at number 4.
In the Tour Operator category Ski Safari continued its four year streak as Winner with Ski Independence in 2nd place. FlexiSki, VIP Ski and Club Med took the other 3 places.
Snowsports retailer Lockwoods of Leamington Spa took the top award in both the Equipment and Clothing categories with Ski Bartlett, Freeze Pro Shop, Absolute Snow, Profeet and Surfdome making up the top 5 in both.
Ski Club Chairman Rob Crowder said:
"The consumer research survey has been running for 5 years now, it is one of the biggest research projects in the market and collects a huge amount of data on snowsports customers. One of the highlights of the report is that is shows us which Tour Operators, Resorts and Retailers are really excelling in their market and this is our chance to recognise and award them for their efforts."
ENDS
For more information please contact Daniel Loots, PR Manager at The Ski Club of Great Britain
Daniel.Loots@skiclub.co.uk / 020 8410 2029
Notes to Editor
The Ski Club of Great Britain
The Ski Club of Great Britain is a not-for-profit snowsports club which helps members get the most out of their snowsports experience. With around 28,000 members, there are 100's of discounts on travel, kit and holidays; access to industry-leading snow reports; info & advice on all things wintersports-related and exclusive access to the Ski Club Leader service. Membership costs from £66 for an individual, £97 for families, from £26 for members aged under 24 and from £46 for beginner membership.