Wild Frontiers Names Top Destinations for 2018
A big year for Pakistan, Jordan, the Balkans, the Three Guianas and the 'Stans"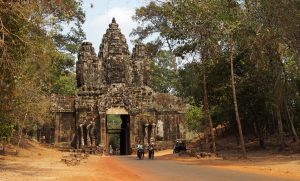 Wild Frontiers has predicted the destinations it thinks will be big in 2018, and Pakistan tops the list. The adventure tour operator also names Jordan, the Balkans, Georgia, Kyrgyzstan, Cambodia and South America's three Guianas to be hot in 2018. Wild Frontiers is also forecasting a trend in destinations where tourists are welcome, after recent demonstrations against tourist numbers in Venice and Barcelona, and with other popular tourist destinations looking at curtailing the negative effects of apps such as Uber and Airbnb.
Pakistan
The celebration of Pakistan's 70th birthday and the positive media coverage it received in 2017 brought this increasingly popular destination to the attention of a larger audience. Wild Frontiers reports that passenger numbers to Pakistan were up 55% in 2017 compared to 2016, and they are expected to increase further in 2018. What's more, the infrastructure in the country is fast improving; a fleet of new aeroplanes is now connecting the country's beautiful north with the capital, vast lengths of the famous Karakoram Highway have been completely rebuilt, the new tunnel around Lake Attabad has re-opened the road north to Kashgar and Central Asia, and many hotels are improving their facilities, including the lovely Hindu Kush Heights in Chitral, which now has a swimming pool.
So confident is Wild Frontiers in the fact that Pakistan is back on the tourist map the company has recently launched two new tours, Southern Pakistan: Journey Through the Indus Valley which takes in the great sites of the Indus Valley and a Baltistan Food Tour based around the varying cuisines of Hunza and Baltistan.
Jordan
Jordan has remained a relatively safe and stable haven for travellers throughout the recent unrest in the Middle East, and the country is appealing for more visitors, with recent high-profile marketing campaigns from the Jordan Tourist Board. Jordan offers visitors the chance to discover the splendour of Petra at dawn, camp out under the clear desert sky with Bedouin or explore the moonlike landscape of Wadi Rum. The country has an advanced infrastructure with good quality hotels and roads, as well as direct flights from the US. Wild Frontiers have seen interest in the country climb steadily over the last 12 months.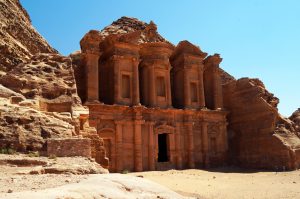 "With protests against tourist numbers in Venice and Barcelona, and other destinations legislating against the negative effects caused by increasing tourist numbers, Jordan is a country which is actively trying to attract more tourists and which offers a friendly welcome from locals," said Wild Frontiers Founder Jonny Bealby.
Wild Frontiers' 10-day Jordan: Lost City of Arabia tour takes in the Roman ruins of Jerash, Wadi Rum, Petra and Dana Nature Reserve.
The Balkans (Albania, Bosnia & Herzegovina, Serbia, Montenegro, Kosovo)
An increasing number of travellers are seeking out new off-the-beaten path experiences in Europe; somewhere completely different, but safe. Both the Balkans and Georgia are reaping the benefits of this. Since the tragic war of the late 1990's, the Balkans has been quietly developing into an off the beaten track destination for those looking for hidden gems in Europe. And with Montenegro's 16th century Venetian forts and defensive walls being recently inscribed as UNESCO World Heritage Sites, this region is sure to go from strength to strength next year.
Wild Frontiers' 15-day Into the Balkans tour takes in Serbia, Bosnia-Herzegovina and Kosovo.
The 8-day Walking in Southern Albania tour explores the coast, archaeological sites and national Parks of southern Albania. The 8-day Walking in Northern Albaniaexplores some of the mountains, remote villages and forests of the north of the country.
The 8-day Wild Walk in Montenegro takes in Austro-Hungarian fortresses, Europe's deepest canyon and the UNESCO walled city of Kotor.
Georgia & the Caucasus
Georgian food is having a moment, with a new cookbook called Kaukasis helping to bring the country's cuisine to a wider audience. Think cheese breads, salads with walnuts, hearty stews, dumplings, fresh olives, aubergines and an abundance of fresh fruit such as cherries. And good options for vegetarians. Georgia is also regarded as the birthplace of wine, with evidence of viticulture stretching back 8,000 years. Wild Frontiers saw advance bookings for 2018 increase by 70% compared to 2017.
"Georgia is one of our favourite countries and has lots to offer the cultural and adventure tourist, from the beautiful Caucasus mountain range to ancient churches, monasteries and mountaintop fortresses," said Wild Frontiers founder Jonny Bealby. "Beyond its epic mountain scenery, it has a fascinating history with the capital Tbilisi having been sacked 27 times; Arabs, Russians, Persians, Turks, Crusader knights and Silk Road traders have all left their mark. The country is also the birthplace of wine and offers a wonderful cuisine of cheesy breads, barbequed meats, walnuts, salads and olives. It is also home to one of the world's most surreal tourist attraction in its Stalin Museum, in the Soviet despot's birthplace of Gori."
Wild Frontiers offers a huge range of group tours and tailor-made holidays to Georgia, including walking tours, horse riding holidays and cultural journeys. The company's 9-day From the Winelands to the Caucasus tour is a walking holiday in the heart of the beautiful Caucasus mountain range, which also visits the capital Tbilisi, the Stalin Museum and includes homestays with Georgian families.
Georgia Explorer is a comprehensive 15-day journey with highlights including the cave town of Vardzia, the Svaneti Mountains, a night on the Black Sea at Batumi and visits to monasteries and remote villages as well as a chance to enjoy the country's delicious food and wine.
The Guianas
As South America matures as a travel destination, and even one-time no-go areas like Colombia attract an increasing amount of visitors, intrepid travellers seeking the last undiscovered corner of this continent need look no further than the Guianas. Receiving a tiny amount of visitors a year, Guyana, French Guiana and Suriname offer contrasting highlights which are combined in Wild Frontiers' new group tour The Three Guianas. Discover the Caribbean coast, Kaieteur Falls and seek jaguar in pristine rainforest in Guyana, watch sea turtles hatching in Suirname and explore the infamous penal colony Devil's Island and the Guiana space centre in French Guiana.
Kyrgyzstan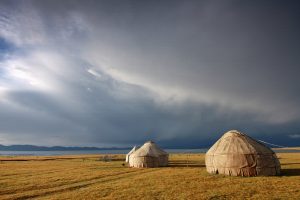 As if the stunning natural beauty of Son Kul Lake and the Mountains of Heaven weren't enough, Krygyzstan will also host the World Nomad Games 2018. Inaugurated in 2014, the games take place every two years. In 2016 the appearance of Steven Seagal in traditional Kyrgyz dress astride a horse caused a stir, and there is sure to be more media interest in the event in 2018. It is the largest international gathering of nomadic culture in the world with athletes from more than 40 countries competing in traditional nomadic pastimes such as horse riding, archery, kok buru (similar to polo only played with a goat's carcass) and eagle hunting. It is a perfect introduction to the culture of Kyrgyzstan and Central Asia as a whole.
The 15-day Kyrgyzstan Explorer takes in the highlights of the country, including Tash Rabat and Son Kul Lake.
Cambodia
2018 is set to be a big year for Cambodia as the country sees a raft of new hotel openings. A new Six Senses property is due to open on Krabey Island in Spring. Cambodia is also seeing a new luxury nature sanctuary open next year, the Shinta Mani Wild. Set along 1.5km of river and waterfalls in the country's threatened wildlands, the reserve is designed by luxury resort designer Bill Bensley and consists of secluded luxury camps perched over the river and providing experiences and views like no other in Asia.
To further incentivize travel, Wild Frontiers also launched its own loyalty program – Wild Miles Club. Some of the benefits include:
Discounts on future Wild Frontiers vacations- valid year round and for life
Exclusive savings with third parties ranging from bookstores to airport parking
First access to the latest Wild Frontiers special offers and new tours/recce trips
Price guarantee: any discounts on tours after they have been booked are backdated to ensure Wild Miles Club members get best rates.
Invitations to Wild Frontiers talks, dinners and events
An exclusive Wild Miles e-newsletter every quarter
Follow and Share with Jetsettersblog.