Australia – NUO SPA partners with luxury French brand THÉMAÉ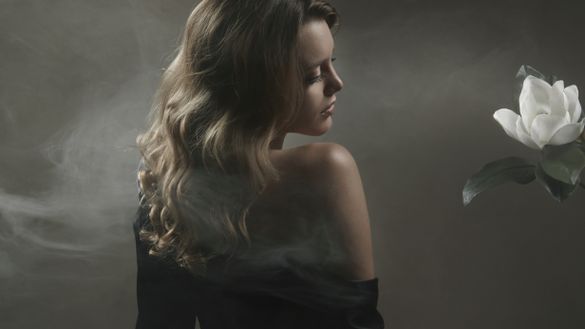 ---
NUO SPA has launched 'THÉMAÉ Facial Treatments', in partnership with THÉMAÉ, the French spa brand whose luxury products employ the natural benefits of tea. These treatments draw on time-proven rituals of ancient cultures that blend the antioxidant benefits of tea and spring water with French luxury and modern laboratory technology, to nourish and replenish the skin. These exclusive treatments, found in some of the finest luxury spas across the world, will be available at NUO SPA, starting this July. NUO SPA is also proud to be the first luxury spa in Beijing to carry THÉMAÉ products and treatments.
'THÉMAÉ' inspires a wealth of sensations, beauty and pleasures through the celebration of the many benefits of tea, and is certified by ECOCERT, the French certifying organisation for organic cosmetics. It does not contain parabens and mineral oils, instead relying on the natural attributes of tea, a powerful antioxidant that prevents the signs of aging. The tea plant boasts a 30% polyphenol content, one of the highest concentrations of antioxidants in the natural world. As THÉMAÉ products are all made exclusively with natural spring water, it naturally maximises the effect of each component of the tea.
THÉMAÉ is the only known high end brand in the market which uses the COMPLEXE DES 4 THÉS® (4 Teas Elixir), an exclusive active ingredient obtained from a precious mix of just the right amounts of antioxidant green tea, stimulating black tea, regenerating white tea, and soothing red tea, whose synergy produces exceptional antioxidant effects.
The new partnership will see six new facials added to NUO SPA's extensive treatment menu. In celebration of the launch of the brand, NUO SPA will be offering a 20% discount off all THÉMAÉ facial treatments between 1 July and 31 August 2018.
Reserve at least one day in advance between 10:00 to 22:00
For more information or to make a reservation, please call: +86 10 5926 8028
About NUO SPA
NUO SPA, with its nine treatment rooms, derives authentic Chinese heritage wellness treatments inspired by "Huangdi Neijing", also known as the "Yellow Emperor's Inner Canon", an ancient Chinese medical text which has been treated as the fundamental and most comprehensive doctrinal source for traditional Chinese medicine for the past two millenia.
According to the Canon, the universe is controlled by natural energies such as "Yin" and "Yang", the life force "Qi" and the Five Elements (or seasonal phases). A holistic balance of these forces and energies with the changing seasons, as well as the natural effects of diet, lifestyle, emotions, environment, and age are required for a healthy lifestyle.
With the changing of the seasons, the wellness and beauty treatments at NUO SPA aim to boost the "Yang" energy during spring and summer and nourish the "Ying" energy during autumn and winter to harmonise daily energy with the breath and spirit, stimulate the senses and purify the soul.
NUO SPA's proprietary essential oils and special fragrances are custom-created exclusively for NUO Hotel Beijing, inspired by renowned traditional Chinese physician Li Shizhen's greatest contributions to Chinese pharmacology, "Compendium of Medical Material" and "Syllabus of Medical Herbs", and extracted from high-quality natural ingredients and special herbs.
During treatment, guests can listen to a compilation of soothing music exclusively composed for NUO SPA—" Aqua mix incense", inspired by the concept of the water section in Li Shizhen's "Compendium of Medical Material". The soothing sanctuary of NUO SPA and its team of well-trained, meticulous therapists combine to create a serene lifestyle urban oasis in the heart of Beijing.
About NUO Hotel Beijing
NUO Hotels celebrates the depth and richness of Chinese culture and shares it generously for the pleasure of guests in a contemporary way with the opening of its 5-star flagship property – NUO Hotel Beijing. Located near Beijing's Art Zone 798, the pulse of China's dynamic art movement, NUO Hotel Beijing is a contemporary showcase of unique design inspired by the "Golden Age" of prosperous Ming Dynasty heritage literature, art and culture, the perfect example of tradition blending in harmony with the future of contemporary China.
As art, literature and music are the ultimate expressions of culture, NUO Hotel Beijing proudly positions it centre stage of the guest experience in striking ways. The hotel serves as an art destination in its own right, with a dedicated art gallery and the hotel lobby, guestrooms and suites, food & beverage outlets acting as backdrops for a stunning series of carefully curated pieces by the country's most critically acclaimed artists, from newly emerging to world-renowned, including four exclusive, custom-created artworks by Zeng Fanzhi, considered by international art experts as "China's greatest living artist". In his role as NUO Hotels' honorary art consultant, Mr. Zeng created two majestic masterpieces, "Le Shan", a silver and bronze sculpture, and "Landscape 2014", an oil painting, as the dramatic centre pieces of the hotel's grand lobby.
A lifestyle destination with key interiors designed by Hirsch Bedner Associates, NUO Hotel Beijing is comprised of 438 guestrooms and suites as well as an Executive Club Lounge, all with floor-to-ceiling views of the city. Elegant furnishings in warm woods and leather, hushed jewel-toned accessories, plush silk-patterned walls, rich wooden and textured marble floors combine harmoniously in a contemporary interpretation of Ming Dynasty-inspired residential style. Guestrooms bring the hotel's art destination experience vividly to life with each room featuring an artwork originated from Zeng Fanzhi's paintings on paper, an interpretation of "Stepping on Snow to Look for Plum Flowers", " Mountain", and"Rempike".
All guestrooms have been thoughtfully designed and equipped with the modern traveller's security, comfort and productivity in mind: complimentary broadband and wireless Internet access, flat-screen high-definition televisions, Bluetooth-enabled Bose stereo speakers, in-room bars and Nespresso coffee machines, walk-in wardrobes, ensuite laundry and valet delivery cabinets, sophisticated air purification systems and high-level soundproofing, all-marble bathrooms with large soaking tubs, glass-enclosed rainforest showers and custom NUO Pu'er tea-infused bed and bath accessories. Guests may avail of the hotel's round-the-clock butler service, in-room dining and lifestyle concierge whilst Club accommodation and suite guests have exclusive access to the hotel's 25th floor Executive Club Lounge.
Committed to serving authentic cuisine, NUO Hotel Beijing carefully sources ingredients from partner green local farms and producers, which are then creatively prepared in the hotel's six restaurants and bars by a team of global culinary experts from around the world. Diverse dining and entertainment venues at NUO Hotel Beijing include Jia, the hotel's signature Chinese restaurant; N'Joy for international all-day dining; yet-to-open Koji for contemporary Japanese cuisine; sleek avant-garde O'Bar with its craft cocktails and outdoor terrace; gourmet boutique U'Deli as well as the hotel's sumptuously elegant, art-bedecked Lobby Lounge.
The tradition of tea is a significant highlight and unique to NUO Hotel Beijing. Yuan tea house, with its graceful interiors evoking an exquisite courtyard and garden in a contemporary interpretation of a Ming Dynasty-era tea house, and where a variety of premium teas sourced directly from the NUO plantations in Yunnan, Anxi and Wuyi mountain regions are offered, including bespoke teas created exclusively for NUO Hotel Beijing.
For relaxation and wellness, guests may avail of NUO Fitness' well-equipped lifestyle gymnasium and a 25-metre heated indoor swimming pool, and NUO SPA, with its nine treatment rooms. With its opening, NUO Hotel Beijing unveils a total of 2,500 square metres of conference and banqueting facilities, including 14 function rooms and the pillar-free 1,600-square metre Yongle Grand Ballroom, which can accommodate up to 1,200 guests and features natural daylight, a 9 metre-high ceiling designed for flexible lighting installations, LED dynamic lighting to change the room's mood, and direct-access elevators with the capability to accommodate cars. Event organisers benefit from a dedicated events manager on standby at all occasions.
In keeping with NUO Hotels' commitment to "low-carbon green intelligence", NUO Hotel Beijing is equipped with a sophisticated air-purification system with high performance "F8 classification recognised by the European Committee for Standardisation (CEN), an intelligent lighting system and an energy-saving curtain wall system designed by German firm Schüco which reduces air-conditioning and heating wastage in the hotel. The hotel has stayed faithful to the "green building" template, carefully adhering to gold-level certification standards in LEED (Leadership in Energy & Environmental Design Building Rating System), as well as achieving gold level certification.