Autumn Infusion of Mellow Fruitfulness in the Budock Vean Spa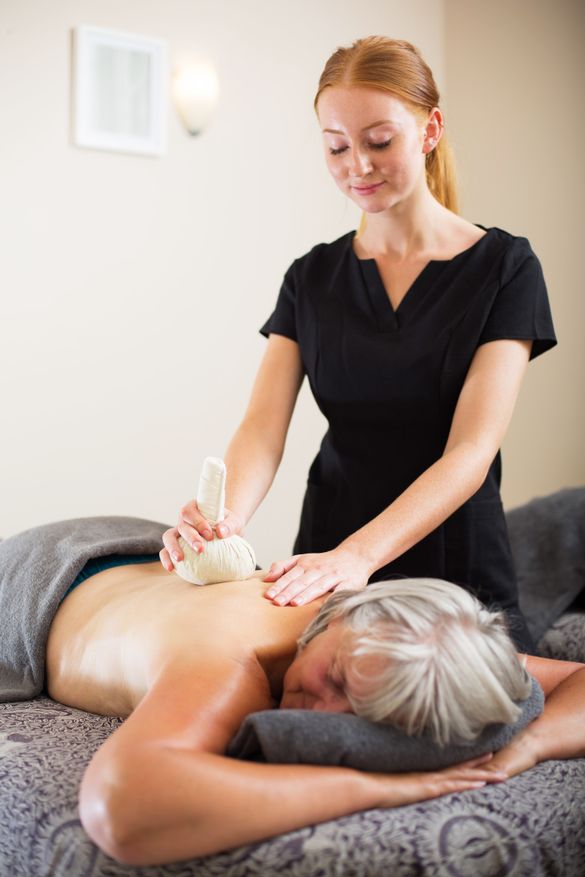 ---
A seasonal celebration worthy of John Keat's ode To Autumn is making its way into the spa treatments of Cornwall's Budock Vean Hotel.
Apples and oranges, pomegranate, elderberries and blackthorn berries in the form of sloe gin are all ingredients incorporated into manager Martina Crkonova's latest therapies at the Natural Health Spa.
"The year has come full circle since we introduced our first Healing with the Seasons treatments," says Martina who developed spas all over the world before alighting on the banks of the Helford River and the spa of the Budock Vean. "There's such a richness of ingredients to choose from that we have completely changed the menu since last Autumn.
"Our spa clients have really embraced the idea that we celebrate the seasons and the changes in our bodies and minds as the year progresses – just as our 65 acres of beautiful gardens and grounds here at the Budock Vean change outside our windows."
The same can be said of the Budock Vean in general – an historic country house run by the Barlow family where multiple generations of guests return year on year to enjoy the warm, friendly atmosphere, exceptional, locally sourced food and leisure facilities ranging from golf course to tennis courts, pool to hot tub all set in the Helford Area of Outstanding Natural Beauty.
Last year Martina's Autumnal treatments incorporated the scents of figs and coffee, rose-hips and vanilla mingling with the shimmer of gold and fragrant oils. Winter featured the spice of turmeric, winter berries and fennel for the darker months; Spring introduced cleansing coconut, super-fruit bilberries, teas to drain away toxins and mint to spritz the senses. Then Summer included citrusy Yuzu, Acerola Cherry, and Beetroot.
Moving into Autumn again Martina has devised the Swiss Apple Radiance Facial, the Sloe Gin & Elderberry Health Booster and a treatment to refresh and nurture feet and legs after the long hot summer with Sweet Orange, Pomegranate and cooling peppermint.
These bespoke treatments use sustainably sourced ingredients from around the world, and complement the Natural Health Spa's enduringly popular range of more mainstream treatments by Elemis and Spiezia Made for Life.
For more on the Budock Vean's Natural Health Spa and Autumn Specials please see www.budockvean.co.uk/spa or contact Martina and the team on 01326 252101. For information on staying at the Budock Vean see www.budockvean.co.uk or call 01326 252100
The Budock Vean Hotel is a family run, luxury four star hotel with outstanding leisure facilities including its James Braid golf course, a spectacular indoor swimming pool with log fire, sauna, outdoor hot tub, natural health spa, tennis courts, private foreshore and award winning restaurant specialising in best Cornish produce. The hotel's 65 acres of sub-tropical gardens running down to the Helford River are set amid some of the most beautiful natural coastal and river scenery in the country.
For more please see budockvean.co.uk