Vibrant Nice a Year Round Cultural Destination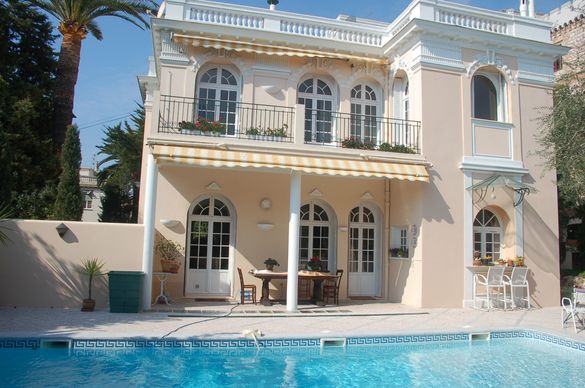 ---
Discerning travellers are now flocking to Nice for a year-round injection of culture, as this once-sleepy matriarch of the glamorous Côte d'Azur has reinvented itself as a lively creative hub buzzing with trendy new bars, restaurants and art galleries. And with a new free tram set to link the city and the airport  by the end of the year, speeding up transfers to 26 minutes and reducing traffic within the city itself – there's never been a better time to visit.
In recent years France's fifth city has quietly evolved into a thriving cultural trendsetter. Cutting-edge arts venues are springing up such as the artists' collective La Station at Le 109, a former abattoir that's been given new life as a hip events venue.  There are cool eateries such as the Le Plongeoir, a quirky open-air restaurant perched over the sea on a rocky outcrop and a huge choice of trendy bars including the recently opened bar near the port called  L'Autre Part, which serves 300 organic, biodynamic and artisan wines with delicious small plates.
Bucking the trend of seaside resorts to operate seasonally, Nice is a great year-round destination thanks to its unique Mediterranean micro climate, buzzing cultural calendar and great shopping – in markets, quirky shops in the old town and in new shops generated by the new tramline.
French villa specialists SHA Villas feature several properties in the area including Villa Mont Baron, a renovated grand period house overlooking Nice Port with a double cascade pool – a rarity for an urban rental.  Prices for a week start from GBP8,904  (Euros 10,000) sleeping 10 people.
Just a short walk from the Promenade and the sea, is Villa Belle Epoque.  Located at the end of a quiet cul de sac, this turn of the century house still has many original features with high ceilinged rooms, French doors and large windows.  The master bedroom has a balcony looking down to the sea and there are panoramic views from the top floor terrace.  The garden is filled with jasmine and roses and has a lovely swimming pool.  Prices for a week start from GBP4,452 (Euros5,000) per week, sleeping 11 people.
Apartment Bleu is a newly-built apartment sleeping four within walking distance of two beautiful beaches in Beaulieu-sur-Mer and with a shared pool and sun terrace, fifteen minutes away from Nice city centre.  Prices start from GBP 1,447 (Euros 1,625) per week sleeping four people.
Many of SHA Villas' properties also offer four day rentals outside peak Summer season.
www.shavillarentals.co.uk or call 020 8265 4536
SHA Villa Rentals Specialists offers a handpicked selection of luxury villas in the south of France, ranging from the thoroughly affordable to the truly exceptional. Owner Sarah Hutchins has over 30 years' experience in the international villa rental market and is passionate about helping clients find the perfect holiday home. shavillarentals.co.uk