Discover the Palm Beaches Stylized Travel Guides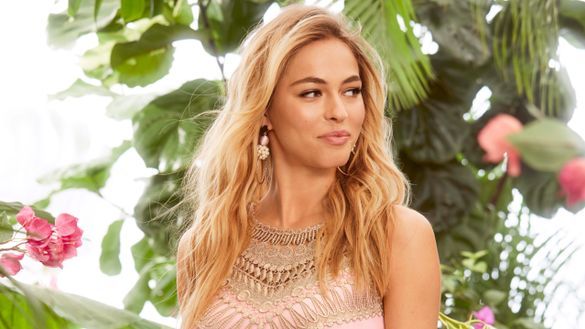 ---
Discover The Palm Beaches (DTPB), the tourism marketing organization for Palm Beach County, and iconic resort lifestyle fashion brand Lilly Pulitzer have partnered to create the first-of-its-kind, persona-driven travel guides to The Palm Beaches. The travel guides, titled "The Lilly Pulitzer Guide to The Palm Beaches," will include purchasable style recommendations from Lilly Pulitzer. This engaging storytelling tool presents an interactive way to connect both brands and the customers who love them, while providing a digitally-immersive glance into the tropical lifestyle of The Palm Beaches and Lilly Pulitzer.
A content-rich section of ThePalmBeaches.com was created to highlight ideas for Lilly Pulitzer-inspired things to see and do—where to eat, shop and stay—in The Palm Beaches. To highlight the diversity of experiences available in the region, four "travel personas" were created: The Jetsetter (stylish and cultured), The Beach Lover (relaxed and casual), The Luxe Traveler (elegant and refined), and The Adventurer (active and ambitious). DTPB and Lilly Pulitzer collaborated with a locally-based travel writer to design itinerary recommendations for each persona's interests, and Lilly's design team curated suggested fashions to wear while enjoying the corresponding "Must-Have Experiences." Now, web users can navigate between the four travel personas with recommended activities and purchasable (or inspirational) wardrobe suggestions – some of which are a first for Lilly Pulitzer, including apparel from its new swim and golf lines.
When selecting the apparel, Lilly Pulitzer's team of fashion experts pulled items that are fun and functional for each travel persona. After all, bright, colorful hues with "happy" prints are inherently suitable in The Palm Beaches, no matter the season.
"We are excited to be working with Lilly Pulitzer, a globally recognized consumer brand with a similar ethos as The Palm Beaches, and who happens to have its original roots right here in Palm Beach. This collaboration reflects both brands' vibrant, tropical vibe, multigenerational appeal and focus on approachable luxury – making for a natural partnership," said Rich Basen, senior vice president of marketing, leisure sales and community engagement at Discover The Palm Beaches. "There is a synergy between travel and fashion, as many of today's travelers pack a specific wardrobe into a suitcase – often planning the perfect outfit to be worn when capturing the perfect Instagrammable moment. With this interactive tool, travelers will have an indicating sense of one of the predominant styles seen throughout the destination."
The partnership debuts at the launch of Lilly Pulitzer's latest swim and golf styles, which are part of the Spring 2019 collection, and overlaps with the time of year that many visitors and locals enjoy the outdoor sporting events and activities available in The Palm Beaches. To reach both intended audiences, materials will be communicated through each brand's owned channels, including social media, email marketing and brand websites. The guide is the first project of many between the two brands.
The Palm Beaches, which is the collection of 39 cities and towns that make up Palm Beach County, are located in Southeast Florida – just one hour north of Miami and roughly two hours southeast of Orlando. While this destination's rich culture is shaped by its storied legacy in the glittering Gilded Age, The Palm Beaches walk a delicate balance of preserving its meticulously adorned, bougainvillea-draped architecture with a bustling, urban vibrancy of its continued evolution. One thing that has remained the same for more than 120 years – travelers can always look forward to 47 miles of palm-tree lined, golden-sand beaches along the warm waters of the Atlantic Ocean.
Founded in 1959, Lilly Pulitzer is currently celebrating a 60th anniversary year themed "For the Love of Lilly" and celebrates six decades of Lilly's Palm Beach, print, and the inspiring community of Lilly lovers who bring it to life.
To view "The Lilly Pulitzer Guide to The Palm Beaches," please visit https://www.thepalmbeaches.com/lilly-pulitzer-guide-palm-beaches
Discover more about The Palm Beaches at www.ThePalmBeaches.com. Follow @PalmBeachesFL on Facebook, Instagram and Twitter.
Follow and Share with Jetsettersblog.