Holiday Homes – The Ultimate Family-Friendly Accommodation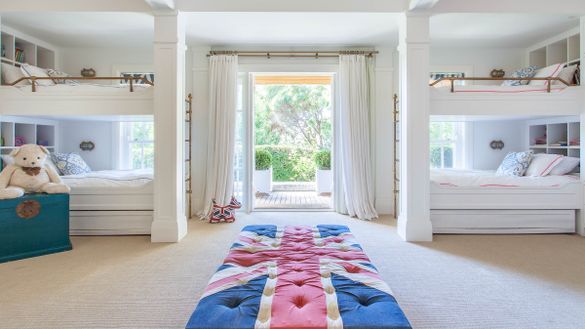 ---
Crammed hotel rooms, shared amenities, noisy neighbours, racing to get to breakfast in time, missing out on a seat at the pool… sound like a familiar family holiday? It doesn't have to be!
For almost 25 years Private Properties has managed some of the most exclusive family-friendly holiday homes in Western Australia.  Across the South West, Great Southern and Peel regions, Private Properties offers families a range of holiday home options and personalised services in some of the most spectacular locations ideal for hiking, surfing, mountain biking, beach walking or even wine tasting.
Most Private Properties guests are families with children so the boutique business understands what parents with babies, toddlers, teenagers, and grandparents need to make the perfect holiday. It offers a choice of more than 100 luxury family-friendly holiday homes and unforgettable holiday experiences in coastal retreats, on sprawling country estates, character cottages and stunning architecturally designed homes.
According to Private Properties' director David Moyes, the ideal family holiday is not just a great place to stay, it's also about providing a complete holiday experience.
"A luxury private holiday home is a terrific option for families," he said.
"With a range of accommodation choices, we can personalise a holiday for our guests. We can match guests with a property based on specific needs.  For example, families with older children usually want properties with pools, separate living areas, beach access and large open spaces, while those with younger children list safety, enclosed yards and wildlife high on their 'must-have' lists.
"We have homes that sleep two to 12 people and many where the family dog is also welcome! Many of our properties provide entertainment options that appeal to the entire family – from table tennis to pool tables, tennis courts to basketball hoops and home theatres making it possible, and fun, to have three generations under the one roof at the one time.
"Staying in one of our holiday homes also means less holiday preparation.  Parents can pack light knowing that sheets, towels, pillows and books will be waiting for them.  With each home completely self-contained, including fully-equipped kitchens, families can gather and cook their own meals and eat around the dinner table together.
"Our guests really do love our homes and the services available to them when they visit.  We find once they stay with us, they tend to return – some of our guests have been coming back for over 20 years." David said.
It's the extra touches that set Private Properties apart from other holiday accommodation providers.  And with a concierge on hand to manage any special requests, parents can leave the hard work to someone else if they choose.  Some of Private Properties most popular services for families include:
Provisioning – send the Private Propertiesteam a shopping list and we can arrange our concierge to have your fridge fully stocked on  Our concierge can arrange top up shops, meaning you won't have to spend a minute of your holiday grocery shopping.
Leave the specialty items at home – Private Propertiescan organise everything from port-a-cots, to highchairs, fans and other specialty items.
Expert local recommendations – no need for guidebooks or Google searching, just ask the Private Propertiesteam for recommendations on the best attractions and experiences and they'll recommend the best options (they are all locals, and parents, after all!)
Babysitting – Private Properties can connect you to a child-minding service using locally known and approved carers so you can still enjoy kid-free days or nights out.
Holiday planning –  we know the best restaurants, the quietest beaches, the go-to for surfing lessons, take the guess work out of planning your break – just ask one of the Private Properties
Events – from an in-house dinner party, to more formal events to celebrate a milestone, the expert team can help you plan.
Health and wellness – private yoga or fitness classes, a facial or massage all to be enjoyed from the privacy of your holiday home by recommended local experts.
For more information on Private Properties holiday homes, visit www.privateproperties.com.au or find them on Instagram and Facebook.