How to Christmas in a Cottage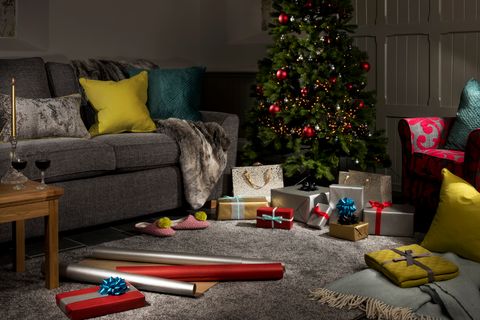 ---
Don't get flustered in the festive chaos with our top hints and tips to make the best of your self catering stay this year. If you're going away with plans for a really Christmassey Christmas, then take the following into account:
1) The oven
Unless you've booked in to the local eatery, the oven is a pretty important part of the main day. Make sure it's big enough for your planned roast. Perhaps you've never cooked on gas before? Or maybe the cottage has a beautiful range cooker fitted – if you've never used an Aga before, it might be worth a little research to make sure you make the most of it.
Tip: Don't overlook the details
2) The dining table
It won't be a problem when booking with Classic, but make sure there's enough decent seating around a nice big table for the Christmas dinner. You don't want to be knocking crackers and gravy all over the floor every time you try and spear a Brussel.
Tip: Here's some Christmas cottages for large dinners: https://www.classic.co.uk/nas/news-offers/large-cottages-for-christmas-dinners-127.html
3) Decorations
Classic owners like to go above and beyond to exceed expectations, so many like to provide Christmas decorations during the festive period. It makes your holiday that little bit more special. It may be a tree, it may be lights, it may be letting you bring your own – it's definitely worth finding out.
Tip: Ask. It's often available on request as not everyone enjoys Christmas.
4) Food delivery
Local supermarkets have got home deliveries down to a tee and now  you can choose a time slot, you can make thigns easy on yourself by ordering in advance and having the goodies delivered to you holiday door.
Tip: Save some budget for a few local luxuries from nearby delis.
5) Christmas walk
All our cottages have a section called 'Explore Nearby' where you can see things to do and see in the area of the cottage. Be sure to check out what walks are on your doorstep, whether the coastal path or a country romp. You might even be tempted by a Christmas Day swim…
https://www.classic.co.uk/nas/things-to-do/christmas-day-swim-195.html
Tip: visit www.classicguide.co.uk for everything south and west.
Not found your perfect place to stay yet? We've lots of lovely hand picked properties available for Christmas and into the New Year:
https://www.classic.co.uk/christmas-breaks.html
We also offer Gift Vouchers of any amount, so you can leave an extra special present under the tree:
https://www.classic.co.uk/stay/gift-vouchers.aspx
If you want properties to feature for editorials or articles, get in touch and I'll find you something special.
Follow and Share with Jetsettersblog.