ice Cave Adventure in Iceland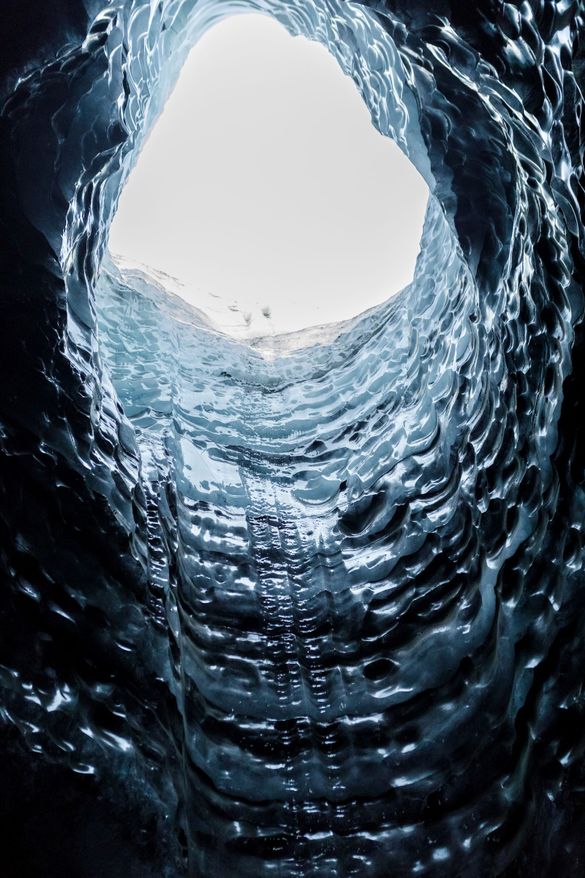 Whether you decide to explore the empty magma chamber of a dormant volcano or discover the beauty of the crystal blue ice caves of Vatnajökull glacier, ice cave tours and lava trips allow you to see for yourself why Iceland is often referred to as the Land of Fire and Ice.
During the winter months the ice caves take on an entirely different character as in the summer the sunlight makes the colours appear a whiter shade. During the darker, winter season these rare phenonium appear bluer, making the atmosphere within both magical and mesmerising.
Every autumn the melted spring water starts to freeze and creates new structures and formations, including secret ice caves and secluded tunnels. When the winter season begins in earnest, Iceland's experienced adventure guides seek out new caves to explore.
If you are fortunate enough to visit Iceland in the winter months, not only will you have the chance to possibly witness the Northern Lights, but, on ground level too you can witness one of nature's alchemic achievements in the form of these utterly spellbinding caverns of pure ice.
Hotel Ranga's team recommend the following experiences:
Lava cave Raufarhólshellir
Explore the magnificent lava tunnel Raufarhólshellir, one of the longest and best-known lava tubes in Iceland. A journey into Raufarhólshellir is a unique experience and a great opportunity to witness the inner workings of a volcanic eruption, as you walk along the path of lava that flowed during the Leitarhraun eruption about 5200 years ago.
Approximate duration: 1 hour
Price from: 6400 ISK per person
Drive to location: Approximately 50 minutes
Ice Cave Adventure
This tour will give you to the opportunity to explore and photograph amazing mountains and mysterious ice caves.  The Mýrdalsjökull glacier presents you with black, white, and blue ice which is over 800's years old.  After the journey through the mountains passing walls of blue ice, you arrive at one of Iceland's amazing black sand beaches. Here you can enjoy the rugged coast and explore the surrounding area.
Approximate duration: 5-6 hours
Price from: 29900 ISK per person
Pick up available from Hótel Rangá free of charge
Follow and Share with Jetsettersblog.