Ramblers Walking Holidays' Late Summer 'Great Value' European Breaks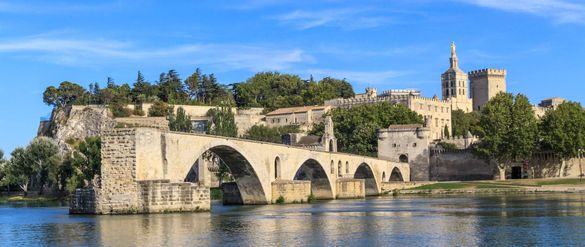 ---
With 
Ramblers Walking Holidays' 
(01707 331133, 
www.ramblersholidays.co.uk
)
 offering some great value week long breaks – 
from under a £1000/person
, why not look ahead to a late summer escape, walking and soaking up some European sunshine hours, without the crowds and with lovely warm temperatures. Ranging from hidden away islands ambles in Greece to alpine adventures in Austria, and graded to suit most levels of fitness and ability, they offer an excellent way to enjoy the sunshine with temperatures ideal for exploring some of Europe's best walking trails under the guidance of one of the company's expert leaders.
Featuring well thought out itineraries, both on and off the beaten track, to ensure a more in-depth experience, the holidays also include flights, half board accommodation with meals in hotels, or at local restaurants, and transfers making them equally easy on the pocket and for planning.
Whether it be walking in the wilds on old mule trails, hiking along scenic coastal paths, exploring historic sites or ambling through fragrant gardens, there are plenty of options to choose from, including the following:
Hikes through whitewashed villages and the Andalucian Hills…from £965/person
Based in a steep cobblestoned traditional whitewashed village surrounded by protected wooded mountains and rolling sierras within Andalucía's first natural park – the Sierra de Grazalema, explore a wealth of walking trails through verdant mountain pastures to rugged limestone peaks and neighbouring mountain enclaves. With an extraordinary microclimate making the region one of the most ecologically important in Spain, highlights include hikes to the Sierra del Pinar, with its rare Pinsapo pines and spectacular views; 'Goatherd's Leap', a heady viewing spot for birds of prey; and the town of Ronda, which straddles the steep walls of Tajo gorge. Featuring two leaders, it offers the option of two different graded walks each day to make the most of the remarkable variety of terrain and scenery.
 Ramblers
Walking Holidays (01707 331 133, 
www.ramblersholidays.co.uk
)
 Sierra de Grazalema one week holiday
 starts from £965/person including
return flights, airport transfers, half board
en suite
accommodation with local wines with dinner, two grades with two leaders and local transport costs.  Departs
15 September & 13 October
2019.
Summer walking in the Alps…from £850/person
With availability from July through to the end of August, Hiking in Andorra is one of the Ramblers Walking Holidays original walks and is still as good value as it was 70 years ago.  Surrounded by magnificent Pyrenees peaks, lush green valleys strewn with wild flowers and remote mountain lakes, breath-taking trails remain pristine with some of Europe's rarest and most colourful mountain flora lining the way.  Ideal for exploring over summer with every step photographically stunning, the week combines quiet rambles through the Sorteny meadows and Val de Incles with more strenuous hikes to the World Heritage listed Val Madriu.   Featuring two leaders, walkers can choose to take either a level 6 or 8 trail making it ideal for those with slightly different fitness levels to holiday together.
Ramblers Walking Holidays (01707 331133,
www.ramblersholidays.co.uk
)
Hiking in Andorra
full board one-week holiday starts from £850/person
with 2 grades and 2 guides,
including return flights, full board
en suite
accommodation, and all local transport.
Departs 21 July and 4, 18 & 25 August 2019
Medieval meanders in the French Countryside…from £999/person
Based in the medieval city of Avignon, on the leafy banks of the river Rhone, surrounded by the 800-year-old ramparts, there is no escaping mystery of this historic city.  One of France's major artistic centres since the 14th century, its narrow cobbled streets uncover a rich history through its impressive sights such as Place St Pierre, Place de l'Horloge and the Promenade des Papes.  Surrounded by beautiful French countryside, the week includes trips to the Roman city of Arles where Van Gogh lived and painted; the birth place of Nostradamus, St. Remy de Provence; and a five mile walk up to Pont du Gard, the most spectacular aqueduct in France where, as the song says, you can dance on the remaining spans of the Pont d'Avignon.
Ramblers Walking Holidays (01707 331133,
www.ramblersholidays.co.uk
)
Romantic Avignon
one week
holiday starts from £999/person including return rail travel, en suite accommodation, half board meals with dinners in hotels and local restaurants, half day with local guide, an experienced
leader and local transport. Departures 14 September 2019,
5
October 2019.
Follow and Share with Jetsettersblog.