Tordrillo Mountain Lodge in Alaska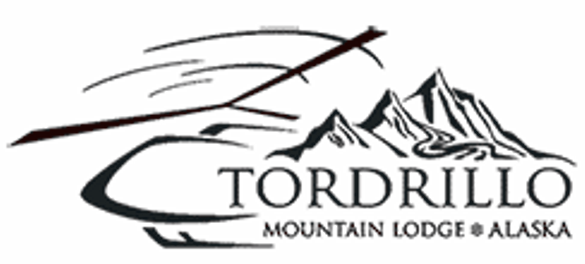 – JG Black Book, a leading full-service consulting firm specializing in integrated public relations, sales, marketing, and branding services to clients in the luxury travel sector, announces the addition of Tordrillo Mountain Lodge in Alaska to its collection. The agency will handle the press and sales efforts for the property as it gets ready to reopen in February 2019 after a multi-million-dollar renovation.
"JG Black Book is thrilled to promote Tordrillo Mountain Lodge in Alaska to the US market," shares Alexandra Avila, President of JG Black Book. "As the state of Alaska celebrates 60 years in 2019, all eyes will hone in on the increasingly popular destination and the addition of the newly renovated Tordrillo Mountain Lodge to our portfolio, provides an exceptional opportunity to tell the story about the unmatched experiences available to guests."
Tordrillo Mountain Lodge owner Mike Overcast says, "As we continue to raise the bar in luxury for our guests, we're excited to bring these new top shelf experiences to the eyes and ears of the industry through our relationship with JG Black Book."
Nestled on the shores of the Talachulitna River and Judd Lake in the Tordrillo Mountains, and just a 40-minute flight from Anchorage, the remote Tordrillo Mountain Lodge is the perfect base for the Alaskan trip of a lifetime. Owned by Olympic gold medalist and guide Tommy Moe and Alaskan heli-ski pioneer, Mike Overcast, together they redefined big mountain adventures when they first started offering heli-skiing trips to this unexplored terrain over 20 years ago, before opening the lodge in 2006. Since then, and drawing on their vast expertise, they expanded operations, bringing a five star experience to the region and introducing a range of summer and multi-sport wilderness adventures in the Tordrillo and Alaska Mountain Ranges. Offering high-end amenities and alpine-chic accommodations, guests can choose between staying at the flagship 'Main Lodge' or in one of the private log cabins. For those wanting something extra exclusive, there's the private lodge experience at The Lakeside Retreat, a suite for 8 that comes with a private chef, masseuses, and your own helicopter & landing pad. After a multimillion-dollar renovation, the Tordrillo Mountain Lodge will reopen in 2019 with a total of 24 guest accommodations, the first via ferrata in Alaska which will be completed in June, a new yoga studio and a continued focus on top of the line adventure equipment.
In the hands of the industry's most accomplished backcountry guides, thrill-seeking guests of all abilities have unrivaled access to world class winter sports, from snowshoe trekking to glacier hiking. In the summer, there are endless helicopter-accessed summer activities from biking, skiing/ boarding, fishing, kayaking, canoeing, wildlife viewing and Northern Lights viewing. After a day of exploring the alpine surroundings, there's no lack of luxurious amenities to round-off the stay, whether it's an in-room spa treatment, a wine tasting or an indulgent Alaskan gastronomical experience.
Rates start from $6,000 per person based on double occupancy and includes Anchorage airport transfers, lake-based water sport activities and full board for a minimum 3-night stay with two helicopter excursions.
For further information on Tordrillo Mountain Lodge visit www.tordrillomountainlodge.co
ABOUT TORDRILLO MOUNTAIN LODGE:
Olympic gold medalist Tommy Moe, Mike Overcast, and Mike Rheam co-founded Tordrillo Mountain Lodge in 2006 to share their passion for the outdoors in the stunning Alaskan wilderness. Named one of the best heli-ski resorts in the world by CNN Travel and Robb Report, the lodge operates its own Astar 350 B3E 6-seat helicopters and hires expert guides to provide guests with world-class helicopter-based adventure experiences. The five-star resort offers an array of luxury amenities and lodging options, including gourmet cuisine prepared by private chefs and a curated wine list from a 500-bottle cellar. Triumvirate LLC, an Alaskan outfitting/operating company, operates Tordrillo Mountain Lodge. Follow Tordrillo Mountain Lodge on Facebook, Twitter and Instagram @TordrilloMountainLodge. For more information, please visit www.tordrillomountainlodge.com