Turkey – Mandarin + Mango Boutique Hotels 7-for-6 Summer Offer,
If you are having trouble viewing this newsletter, please 
click here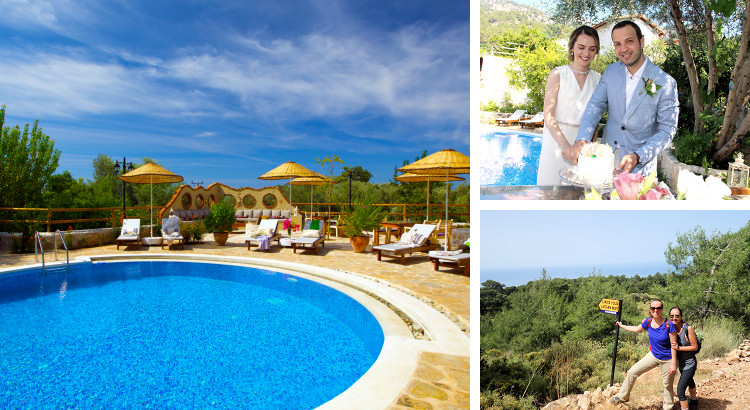 Make more of summer at Mandarin & Mango Boutique Hotels in Turkey
– Stay for a week and only pay for 6 nights
Whilst most travellers that come to Mandarin & Mango Boutique Hotels on an inclusive holiday package through our partner company Cachet Travel stay for between 7 and 14 nights, we have found that many of our independent guests tend to book much shorter stays, typically as part of a wider touring itinerary taking in other parts of Turkey. And more often than not, the last thing they say to us when they leave to head home or on to their next destination is "We wish we had booked to stay longer!", as there is simply too much to explore in our enchanting corner of south-west Turkey – from unspoilt countryside ideal for keen hikers to a host of fascinating archaeological sites – to do the region justice in just a few days, especially if you also plan to spend at least some time relaxing and unwinding by the pool in our peaceful garden setting!
To encourage you to spend a little longer with us and to experience more of what Faralya and the surrounding area have to offer, we have decided that for anyone booking a week's stay between now and the end of September, the final night is on us!. Stay with us for seven nights, but only pay for six. That way, you'll have time to walk a section of the Lycian Way, swim off the sandy beaches of Kabak and Kidrak or in the crystal clear rocky cove of Aktas, visit ancient sites such as Cadyanda, Pinara and Tlos, haggle for bargains in the bustling market in Fethiye and perhaps even get an exhilarating bird's-eye view of Oludeniz's famous lagoon with a tandem sky-dive off the peak of Mount Babadag… We are confident that you won't get bored, and that by the end of the week you'll still wish that you'd had more time to savour our peaceful surroundings, comfortable accommodation and delicious cuisine.
To benefit from our 7=6 offer, please contact us directly on (+90) 252 642 1002 or email mail@villamandarin.com, mentioning this newsletter.
Bookings now open for Summer 2018
Plan ahead to secure the perfect venue for your special celebration or group get-together
We are now taking bookings right through to the end of October 2018, and will hold our current prices for any bookings confirmed now, even if our room rates for 2018 should subsequently increase. Booking early is always a good idea, but particularly if you are considering taking a small group to Turkey and wish to secure the exclusive use of one or both of our hotels.
Mandarin and Mango each have eight rooms, plus our two pool villas, so we can accommodate groups of varying sizes on an exclusive basis. Our tranquil ambience and scenic setting have made us a popular venue for weddings, anniversary celebrations, special birthdays and other family reunions. Having hosted our own special guided walking weeks, guided by our MD Ghislain himself, in the spring and autumn for many years now, we also welcome hiking clubs and are happy to put a private itinerary together for your group, taking into account members' interests and fitness levels. We also have a large studio space available, perfect for yoga or pilates workshops or other similar activities.
Both Mandarin and Mango are already fully booked for the week from 5 to 11 September 2018, but we can offer availability for groups and individuals alike for most other dates next summer. So whether you have a special occasion coming up in 2018 that you wish to share with your friends and family in beautiful surroundings, or just like to plan ahead in order to have something to look forward to, please call or email us to discuss your requirements without any obligation.
Getting in touch with us
To discuss your next stay at Mandarin & Mango Boutique Hotels, please call us on (+90) 252 6421002, email mail@villamandarin.com or use the online-booking facility on our website. We look forward to hearing from you and hope to be able to welcome you back at Mandarin & Mango Boutique Hotels soon!

—
Follow and Share with Jetsettersblog.