UK's Largest Golf Resort Operator Adopts New Identity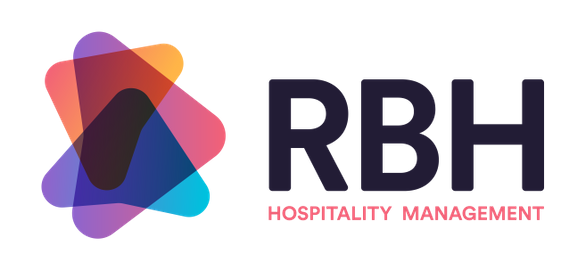 ---
The UK's largest golf resort operator, which manages all nine QHotels golf resorts, has revealed a new name and revamped brand identity.
Previously known as Redefine|BDL Hotels, the London-headquartered RBH – which, with a portfolio of more than 70 hotels, is the UK's leading independent hotel management company – has a new-look brand to match the streamlined company name.
However, the four-star QHotels brand, which includes such renowned resorts as Forest Pines Hotel & Golf Resort, Mottram Hall and Oulton Hall, retains its individual identity, within the RBH portfolio.
The culmination of more than six months' work, the new brand has been put in place following rigorous brand research among clients, suppliers, property agents and employees.
Designed to reflect the RBH mission, vision and values, the colourful brand visuals reflect a sense of personality and flair, balanced with the solidity of the typeface.
Sub-brands have been created for use across departments, training programmes and resources for owners and employees, giving a sense of scale to the overall identity.
Yvonne Brennan, director of corporate communications for RBH, said: "We asked lots of questions of ourselves and clients on how we were different from competitors and what our new brand should say about us. The result is a lively new brand identity, which shows the colourful personality of our people, matched with consistent results for owners which we've conveyed through the solid typeface."
Helder Pereira, chief executive officer, added: "We have a clear vision to be Europe's leading hotel management company and a mission to truly transform hotels. Our new look now truly reflects our ambitions, and we look forward to becoming an even bigger personality in hospitality over the coming years."
As the largest golf resort operator in the UK, RBH manages nine championship and tournament golf courses across the UK, hosting events from the European Tour, European Seniors Tour, Ladies European Tour and the PGA.
ENDS
Press release written and distributed by Azalea.
Information for journalists
About RBH
RBH, the UK's leading independent hotel management company, manages a diverse collection of more than 70 branded and private-label hotel properties.
Working in partnership with five of the most prestigious international hotel brands, including IHG, Hilton, Accor, Marriott and Wyndham, RBH is a driving force in the hospitality industry.
The company offers a wealth of hotel management expertise and currently has an annual turnover under management in excess of £350m.
The RBH expert team of more than 250 hotel specialists operates from offices in London, Leeds and Glasgow. The portfolio unites more than 11,000 rooms and over 6,000 colleagues across the managed and leased hotels.
A library of high-resolution imagery from the golf resorts is available for download from http://bit.ly/2ji7RJN.
For media enquiries relating to golf, please contact Azalea:
Daniel Chidley – 01730 711920 – daniel@theazaleagroup.com
Follow and Share with Jetsettersblog.