Video – America's Oasis in Death Valley; leave the camel at home.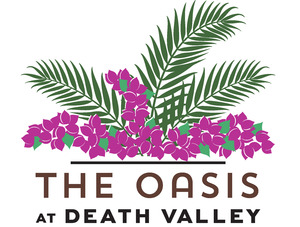 Xanterra Parks & Resorts, which owns the little oasis in the middle of the country's largest National Park in the "Lower 48," is pumping tens of millions of dollars into the 1930s Inn, Ranch and golf course – all located on a true American oasis in one of the world's most famous deserts with one of the few coveted accredited dark skies territory in the world, The Oasis at Death Valley. This is the stuff of myth and legend, history and entertainment.
Each entity will be completely restored and revitalized, and major improvements and enhancements will be made to all accommodations, public spaces and facilities, accessibility, landscaping, energy conservation. The Furnace Creek Golf course will receive major upgrades, as well. A new group and event space for high-level retreats, rarified team-building experiences and memorable weddings will be added. Called the Mission Gardens, the spectacular environment will capitalize on the standing façade and open-air space that exists there and be artistically landscaped for social and business functions.
What is The Oasis at Death Valley? It's a remarkable place fueled by ancient waters that bubble up to the surface. Here, in one of the world's most stunning and famous deserts, are gardens, date groves, trees, streams, birds and wildlife. Known to the Native Americans, discovered by the '49ers of the Gold Rush fame, and host to the legendary Borax Company 20 Mule Teams, it's also home to one of the great hidden gems and vacation experiences in the United States: The Oasis at Death Valley.
The Las Vegas Review-Journal created this video, which provides a first-hand look at the renaissance of this historic resort. What's going on out there is incredible and we want to ensure we're keeping you in-the-loop so you can please share with your readers, if applicable.
Follow and Share with Jetsettersblog.